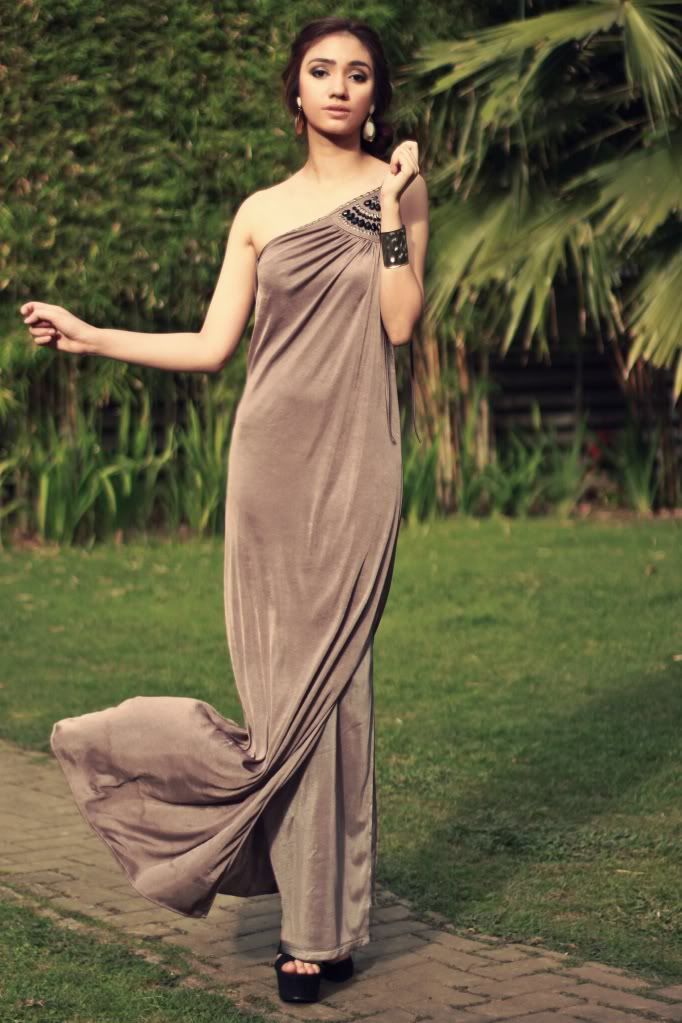 TANGO Dress
CENTROPELLE Shoes
From LANDMARK Earrings
Weddings are always fun. You get to wear pretty dresses and accessories, and get all dolled up with your girl friends. It's been a while since I last attended a wedding, so I was excited to prepare for this one. When I found out that the event required us to wear formal attire, I thought I'd look for a new dress so I would be able to wear something else than the usual blue and lace gown I've been wearing for the past few occasions. I didn't want to get anything too expensive or extravagant, so I was looking for something that wasn't an all-out formal gown. And tadah! Here's what's I found!
This dress was on sale in Tango. It was the first dress that caught my eye when I was looking around TriNoma. After hours of searching elsewhere, I came back to the first store I entered. I'm really fond of Tango dresses. They're a reliable shop if you want elegance with a great fit. My graduation dress was also from Tango, and they've yet to disappoint me :)
I was going for a grecian look with this dress. It's draping fit and asymmetrical cut was the reason behind that. So I went for a loose and messy bun with accent earrings and my trusty gold bangle. I am particularly proud of my makeup for this event hahaha. I opted for smokey and shiny eyes, which I really liked. Sorry for my lack of proper makeup terminology :P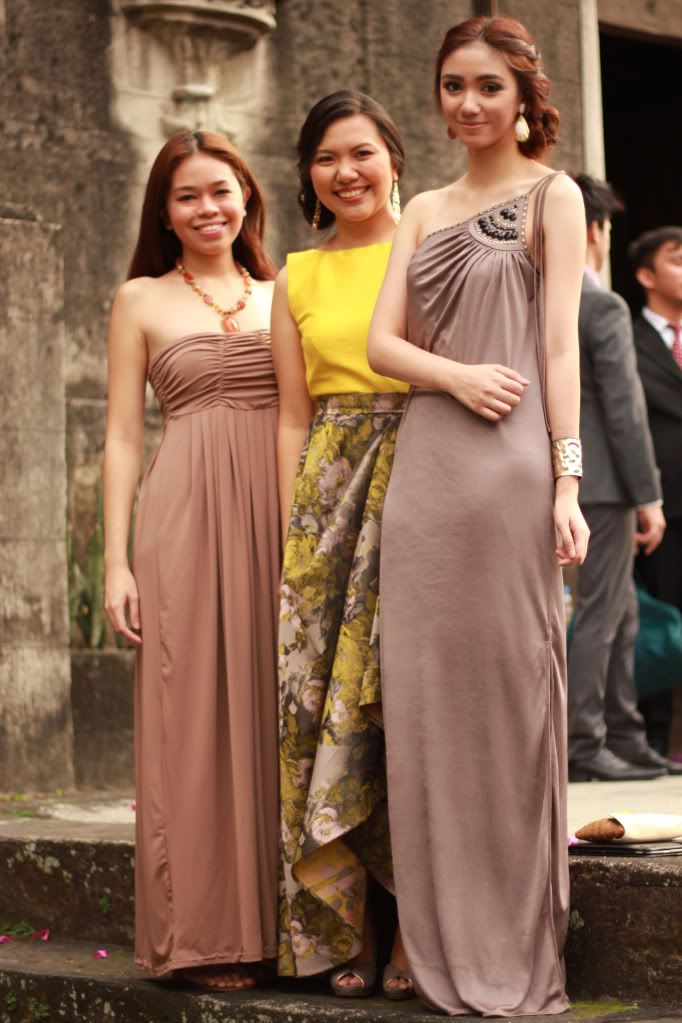 Martha and I wearing matching colors, with a more colorful and fun gown from Abby :) Love love love her floral and draping skirt!
Some of my favorite girls in the world. I love how our colors all blend together! :)
Hurray for weddings! Congratulations to the newly weds! And thank you Abby for inviting us to sing for your brother's special day.
What's your dream wedding dress? Any ideas yet? I'd love to hear 'em ;)
That's all I have for today guys! Hope you enjoyed this post!

You can hype this on lookbook.nu