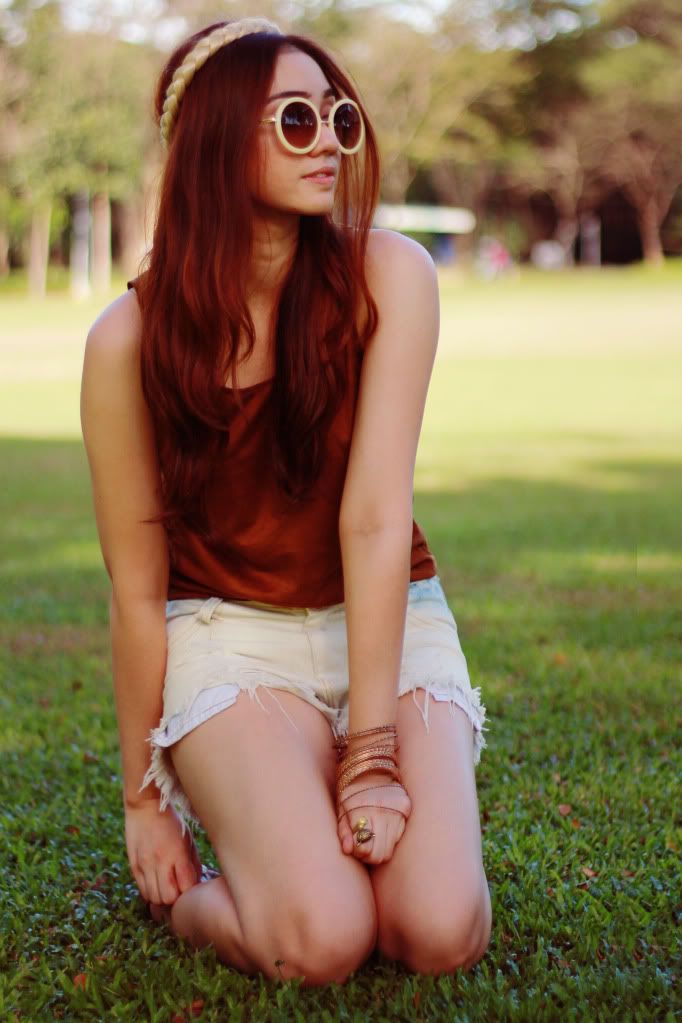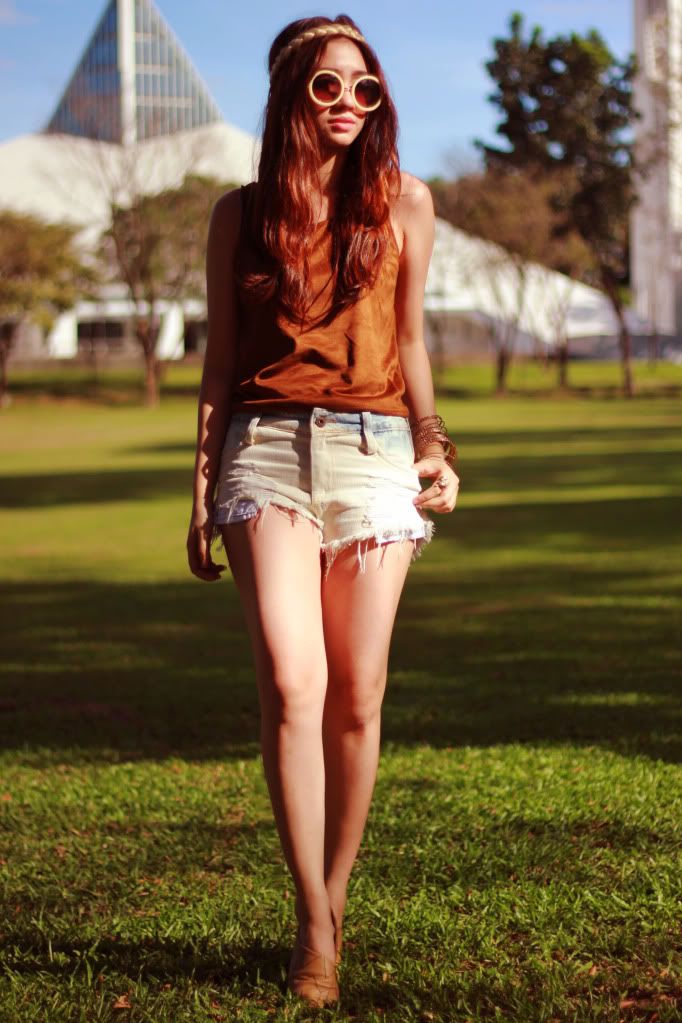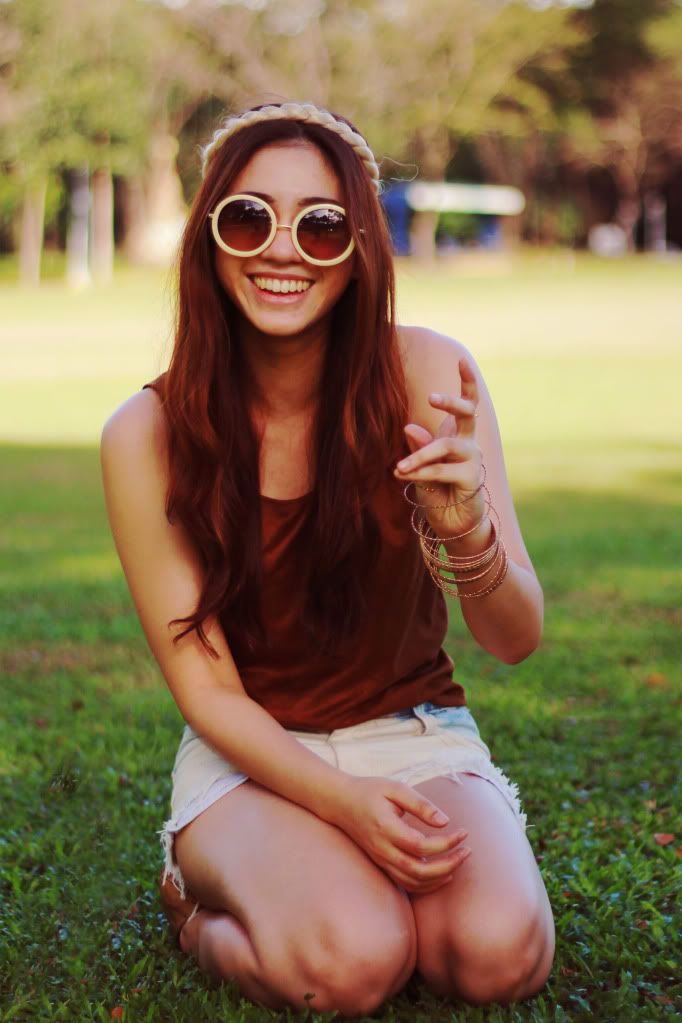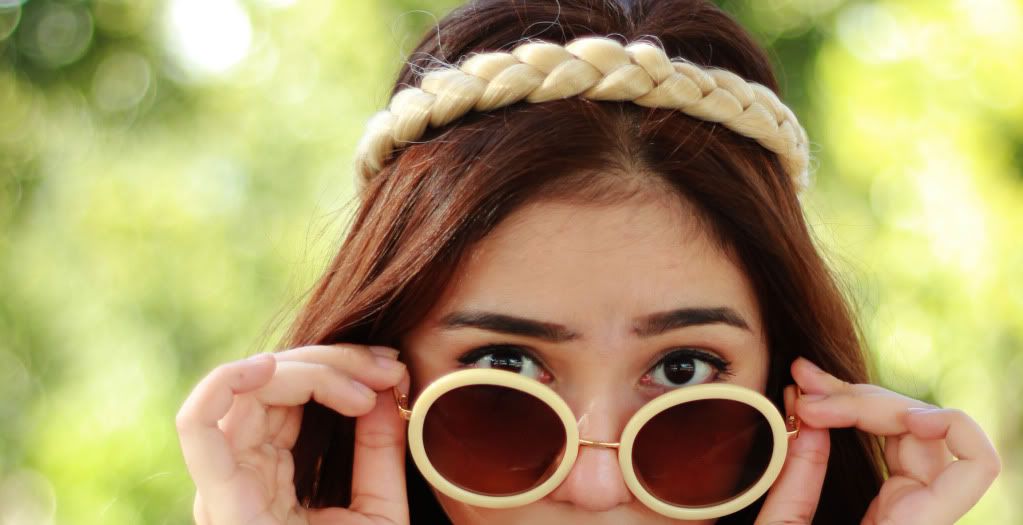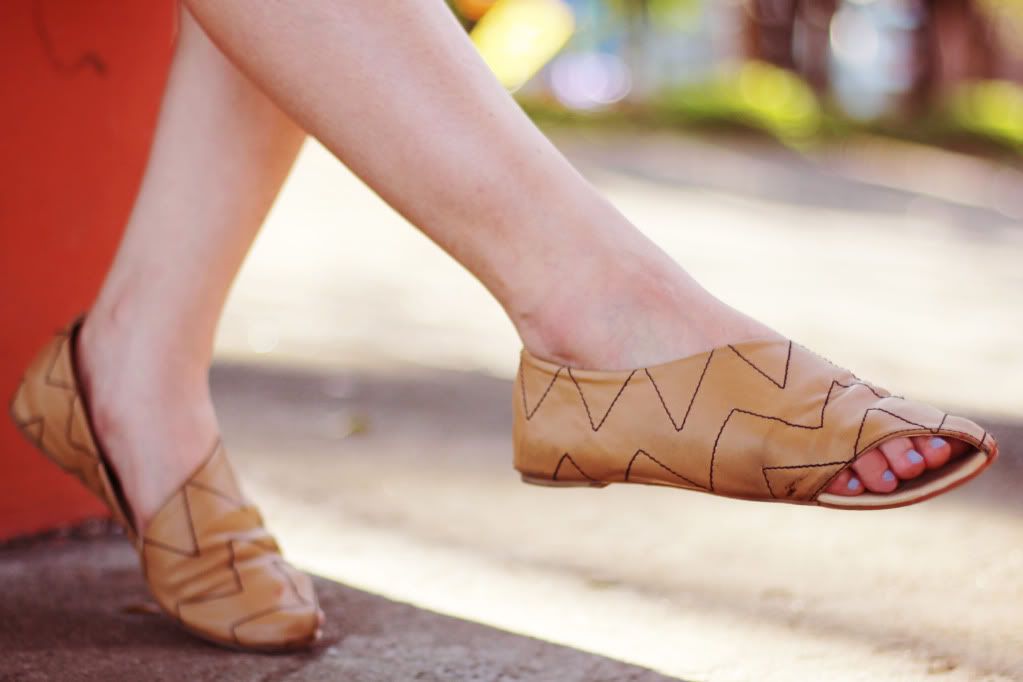 Hi guys! Here's another delayed outfit post. Despite the title, I am anything but "chillin'" today. I'm actually just taking a few minutes away from studying for pharmacology. I figured I might as well create this post since it's long been up on
lookbook.nu
already.
Anyway, as you see, it's the perfect chill outfit. Just a simple shirt-shorts look; No heels, but with a unique pair of
flats from Hebe Manila
; Fun sunnies and the braided headband to make"letting your hair down" more interesting. I'd give anything for exam week to fast forward, and to revert to this relaxed state of mind.
Sigh
...here's to less stressful days :)
That's all the time I have for today. Hopefully before I know it, I'll be back blogging :) Hope you like this easy and casual look! See ya!
You can hype this on lookbook.nu
Photo credits to Irvinne Redor