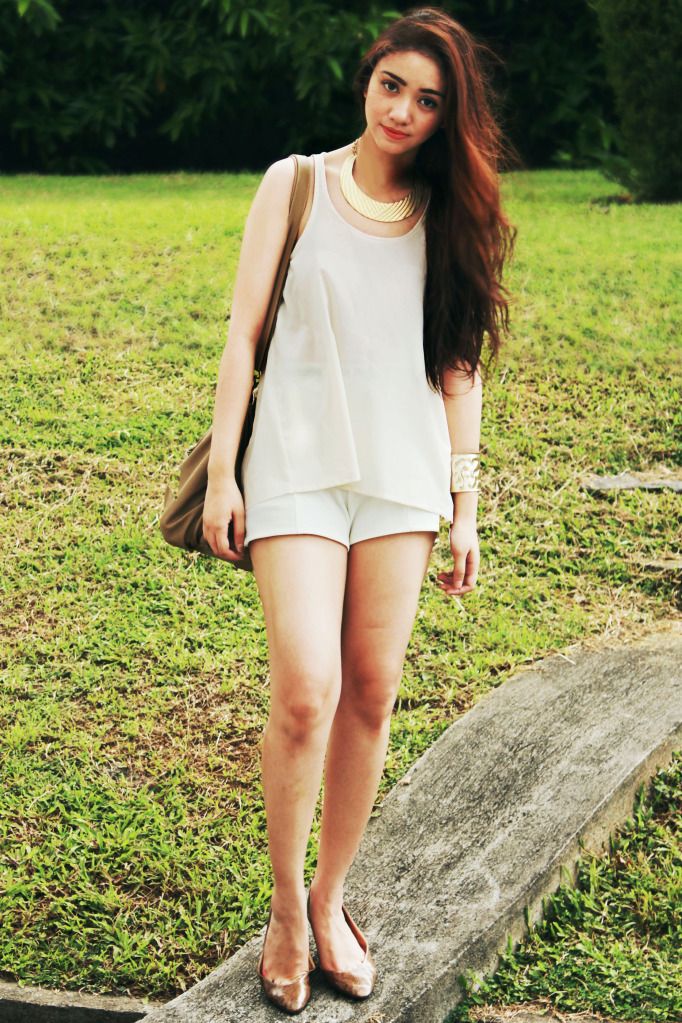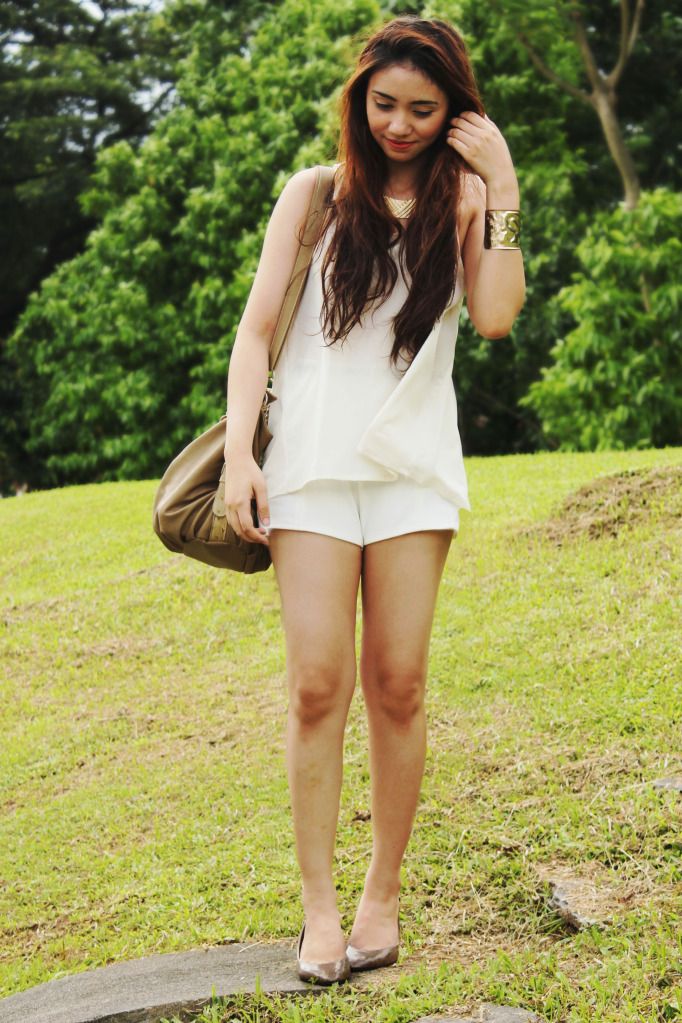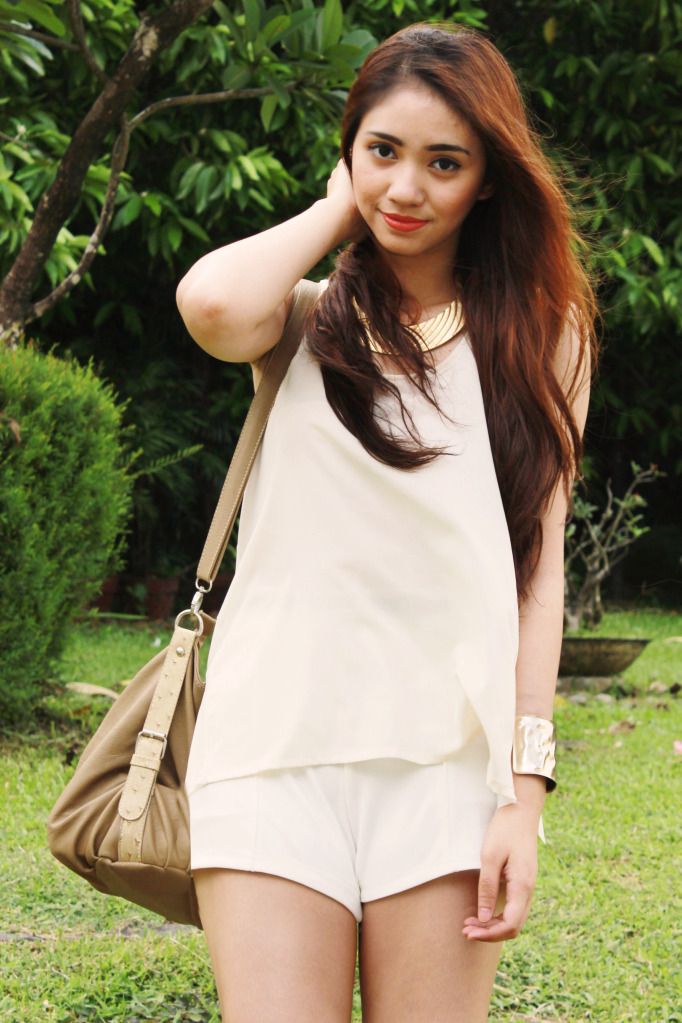 Hurray for white!
I've been obsessed with all-white outfits recently. My imagination has been wanting to try a white ensemble in every style I could think of! But for today I opted for a casual and relaxed look. The weather (although very windy) was extremely hot last Saturday. With a full day ahead and no air conditioning, I had every intention to let my outfit have some space to breathe.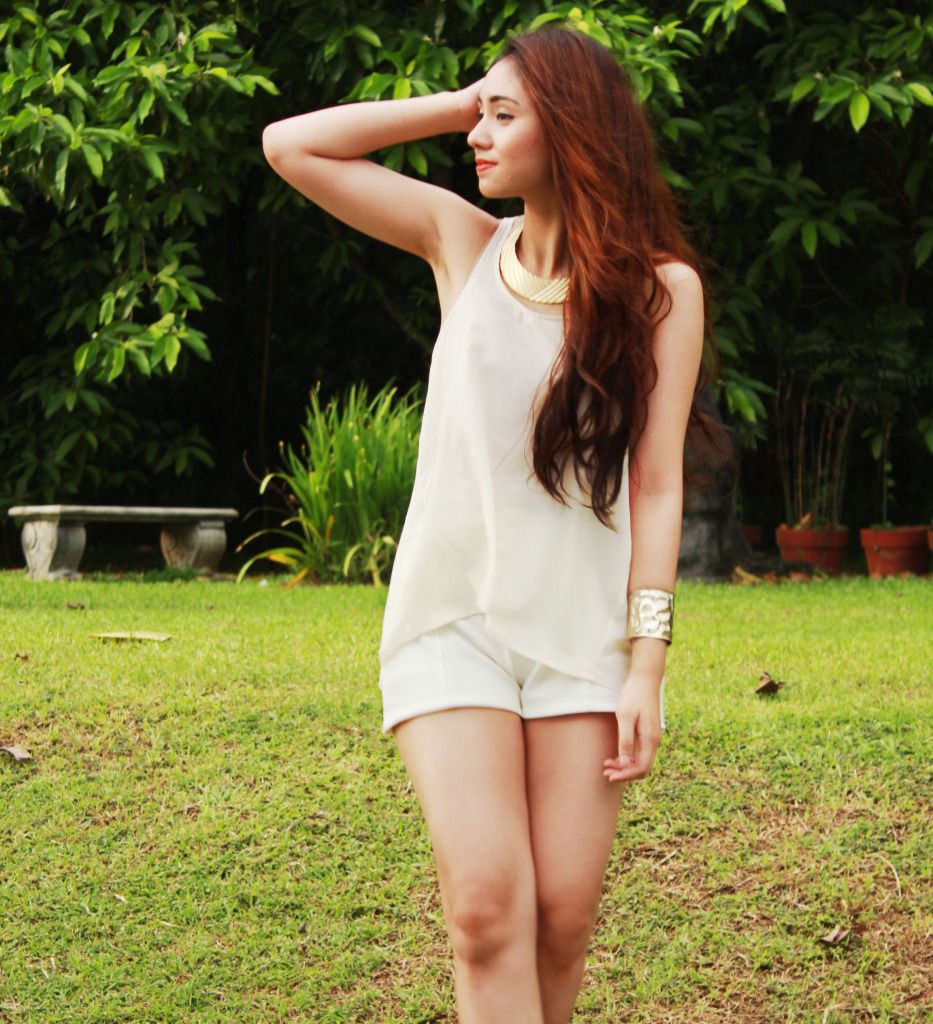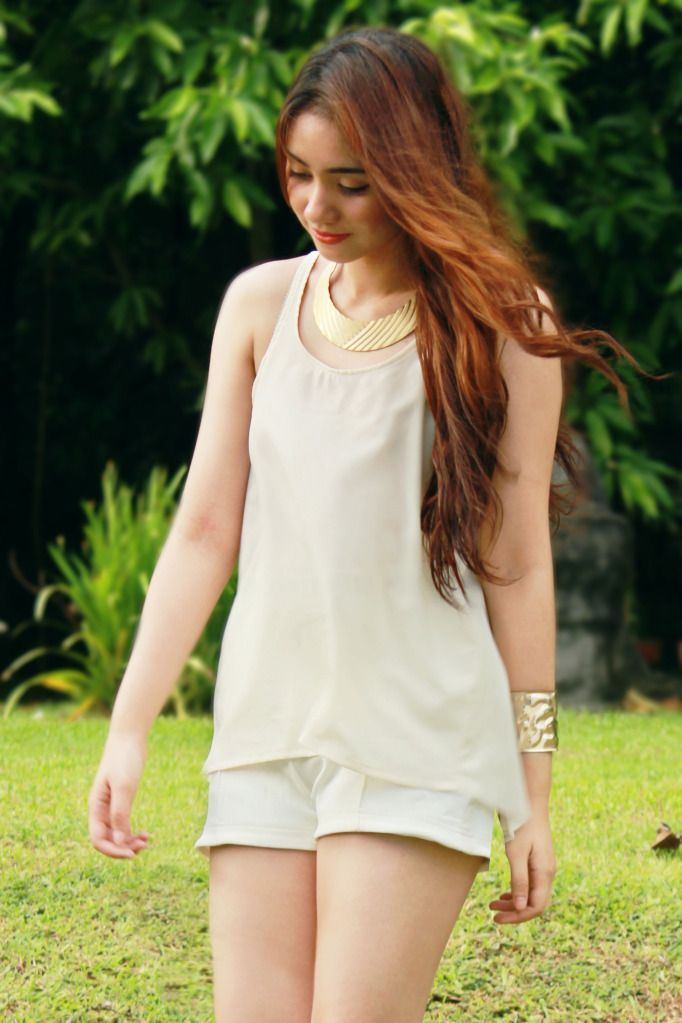 It may not be that obvious, but my top is actually sheer. I'm so happy I have this piece. It's really a staple in my wardrobe :) The same goes for my white shorts! I love it when basic items come together to create something interesting! A few gold accents here and there, and this outfit was done.
And another hurray for stylish flats!
Thanks
Hebe Manila
for these snakeskin-patterned flats! Although my heels do add those extra inches vertically, who said that flats couldn't offer the same level of stylishness? This pair for instance is really attractive, and I loved how it looked in my outfit. It's all in how you carry what you wear :)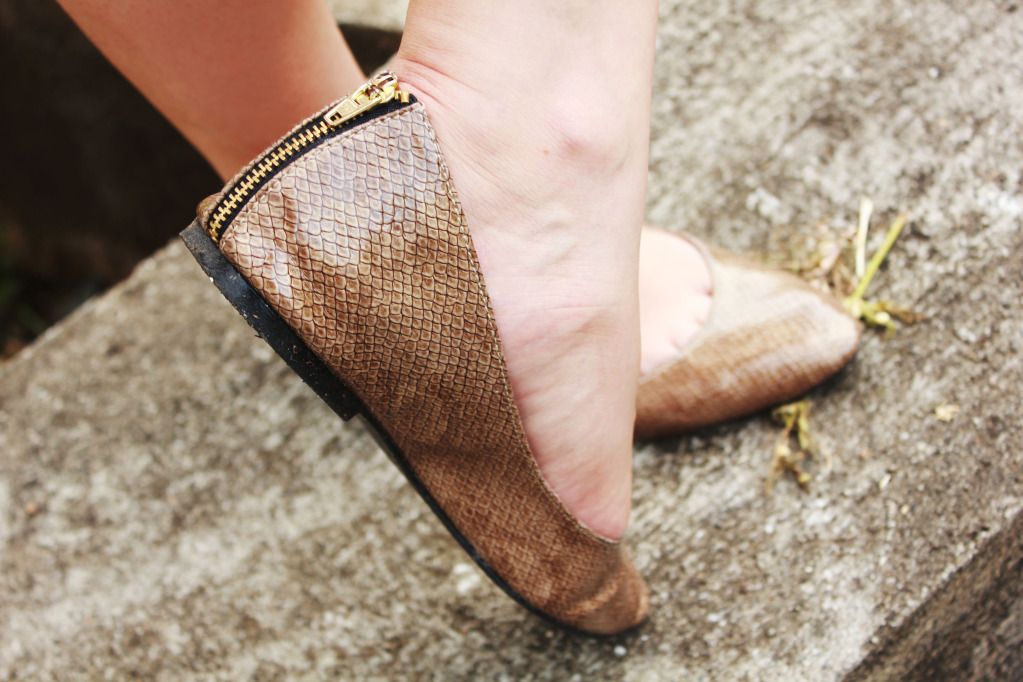 Look! It even has a cute zipper detail at the back :)
Photo credits to Irvinne Redor
That's all for today guys :) Hope you're having a nice day
You can hype this on Lookbook.nu