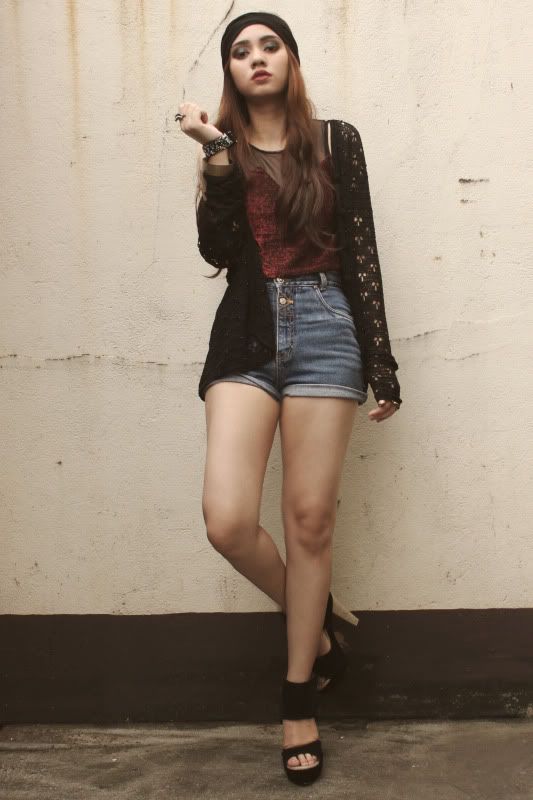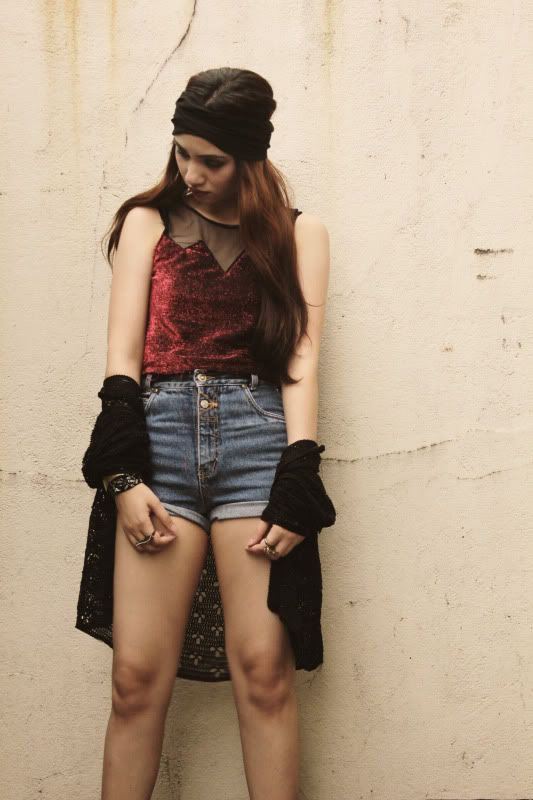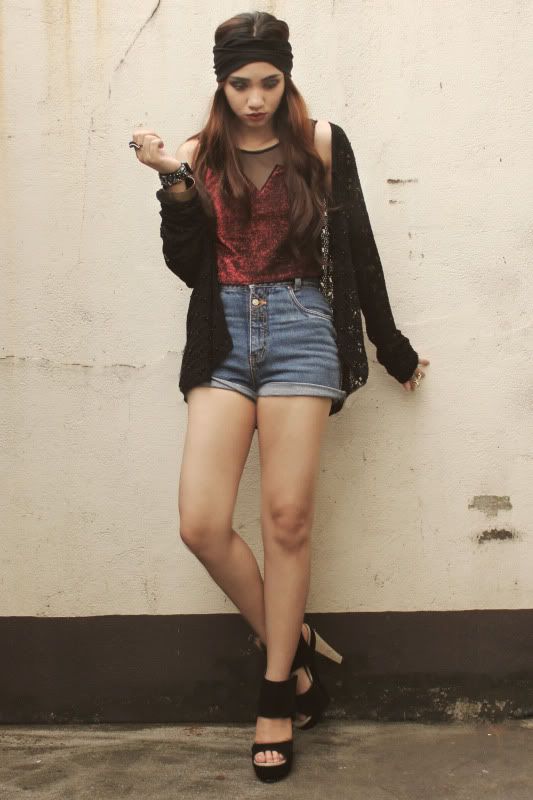 I know, it's a bit too grungy for the usual Aileen. Haha! Well, I felt like trying something new.
I thought a look like this would be good for my red and black cropped top from
Trunk Show
! I loved this top the moment I saw it. Shiny and sheer stuff are everywhere now! And I can't blame people for adhering to this trend. Shiny and sheer are so fun to play around with! Given that the top was red, I wanted to pair it with items that would make it stand out even more. So, I opted for a simple pair of denim shorts and black accents.
For my accessories, I opted to go for a few bangles and 2 rings. Again, I'm abusing this horse ring from Cat Limson (of Bedazzle Accessories) haha :P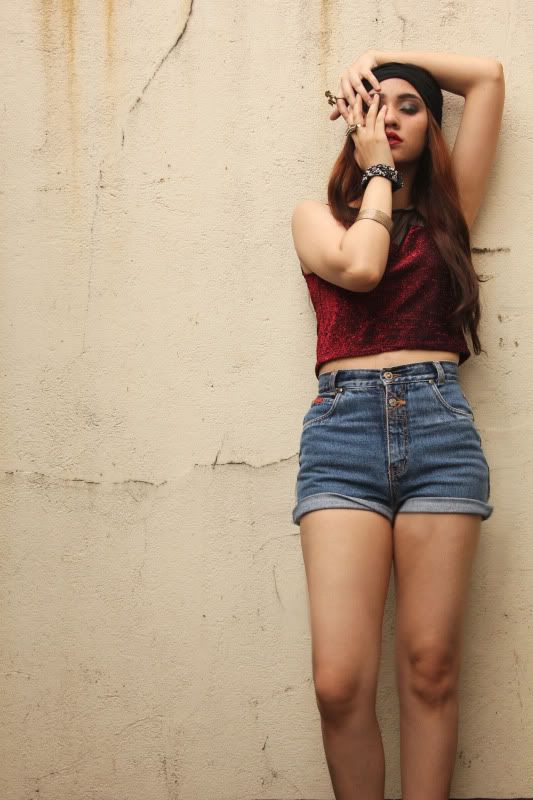 You can hype this look on Lookbook.nu