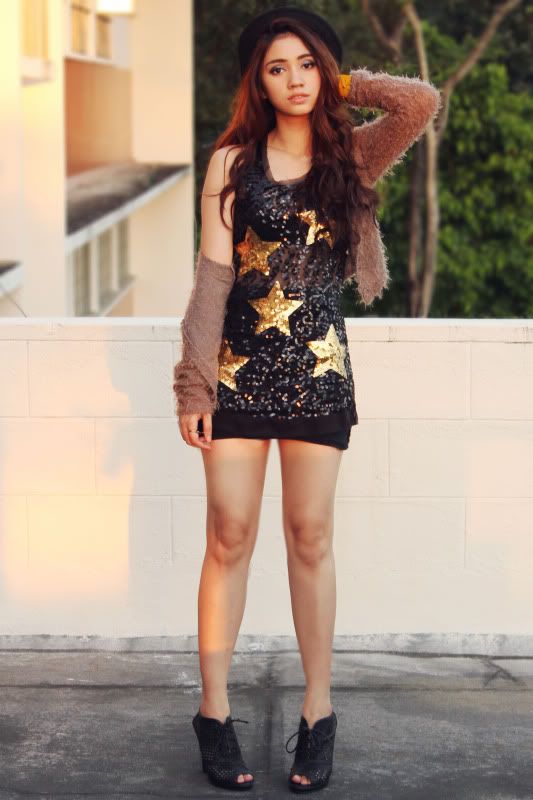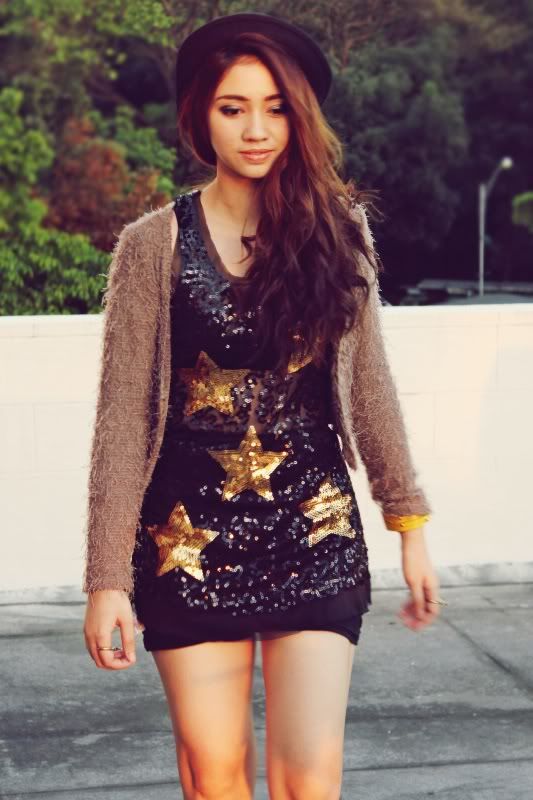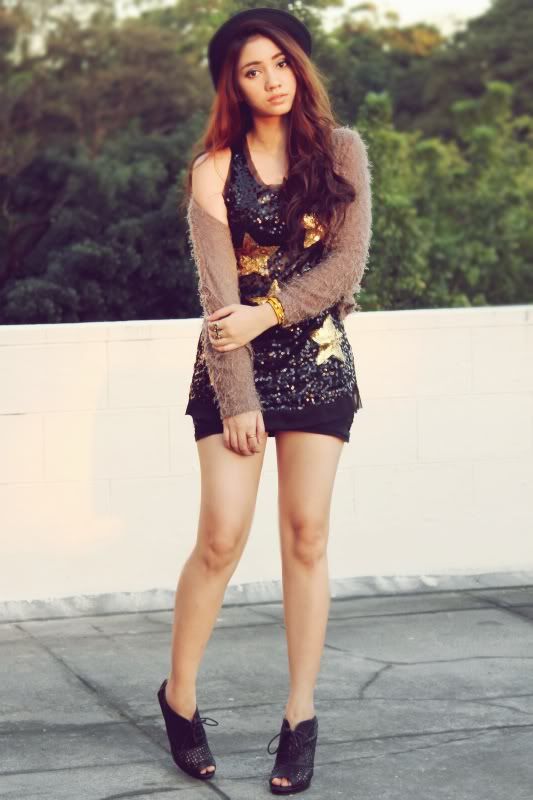 Hey guys! Hoping this outfit isn't too much for you haha! I know it's a bit over the top; but it's nice to glisten every once in a while :) It's funny because everyone kept asking me why I was so "sparkly" today :P
I super love this tunic from
Romwe
! I was never a fan of stars (especially on clothes). But this was something I couldn't resist! I positively loved how it was sheer in material and that the sequins were unevenly dispersed. Then of course, I also loved that the stars were literally shining! I can't help but feel awesome wearing this. I thought it would be a bit uncomfortable since it was a bit body hugging. Turned out to be quite flattering though.
ROMWE
is flowing with star-studded clothes this week, so you better check 'em out soon if you want to get hold of one. You know how fast their stuff gets sold ;) To checkout their site just click the link on this blogpost, or their logo on the right panel of my blog! Go go go!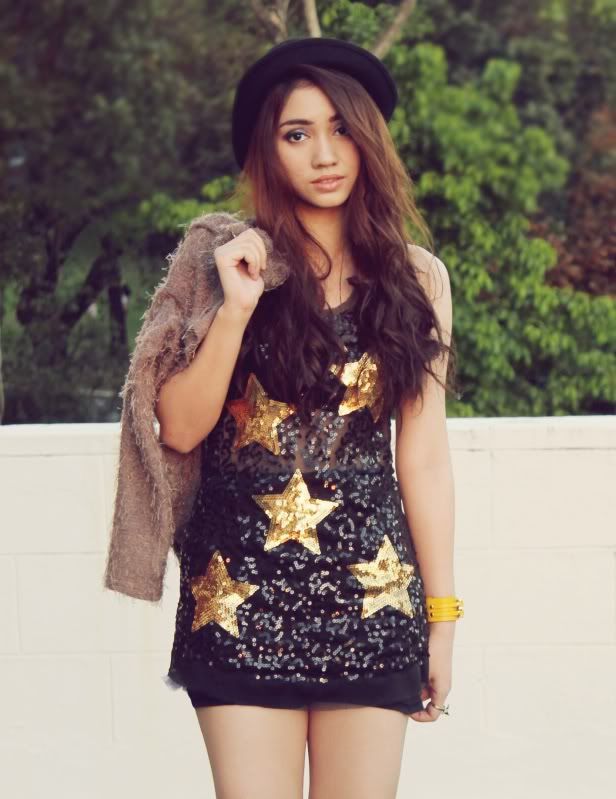 I even felt compelled to wear some shimmery blue eye-shadow and get dolled up for this outfit hahaha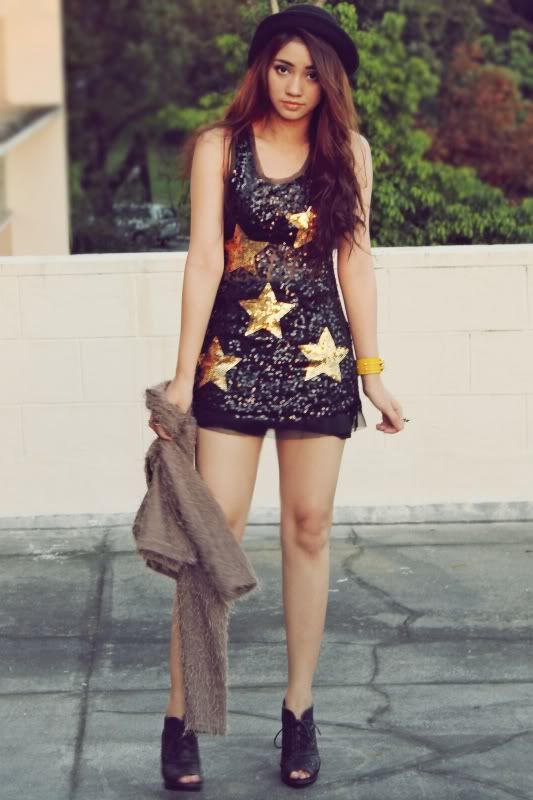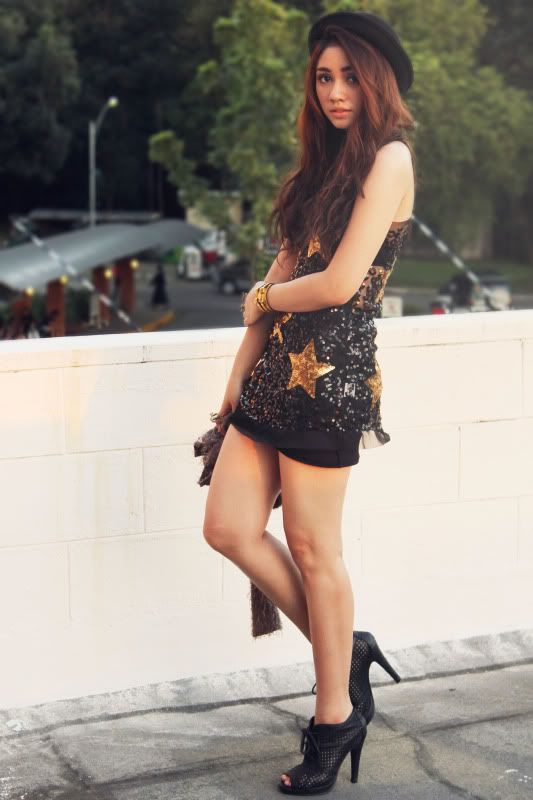 Star tunic from
Romwe
; Shoes from Figlia; Gifted hat; Pink Manila cardigan; Liz Cuff from
Envy
; Rings from
Bedazzle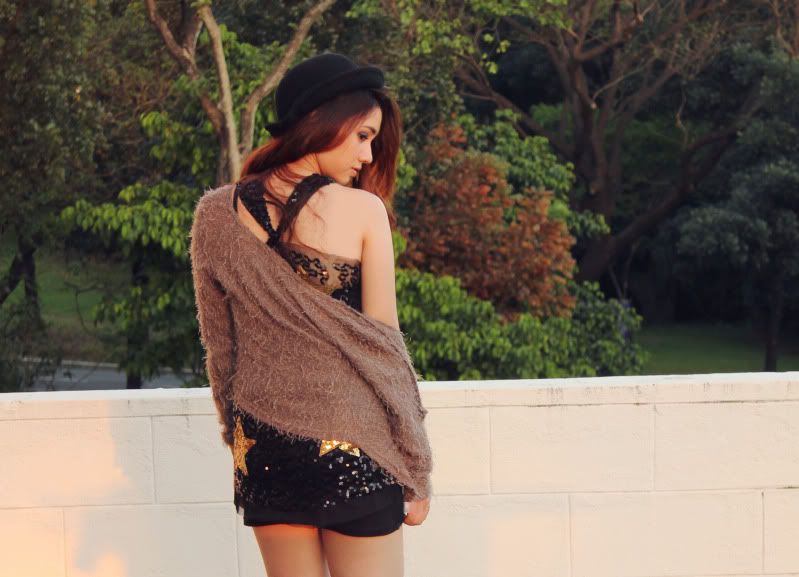 Another thing I love about this dress is the back. Sorry I wasn't able to get a better picture of it; but the style at the back definitely adds to its uniqueness :)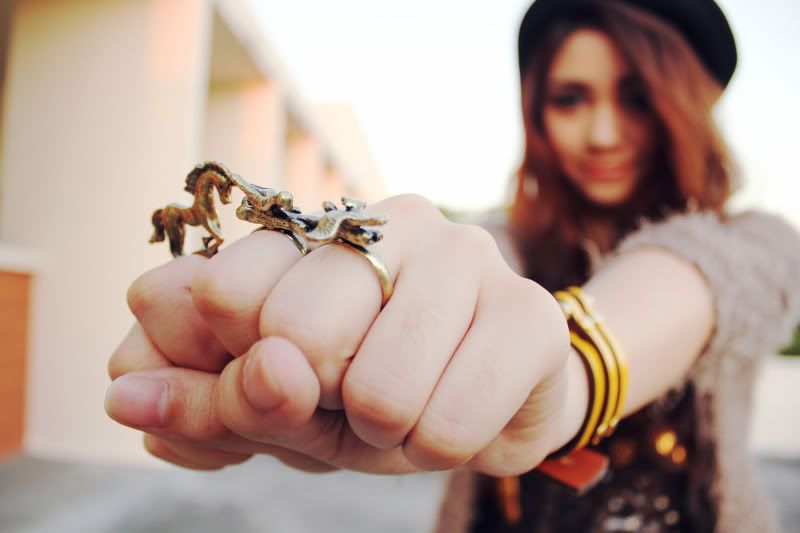 I paired this look with these accessories. I wore my two rings from Cat Limson (Bedazzle)! I also added my Liz Cuff from Envy to add to the star-themed outfit!
And finally...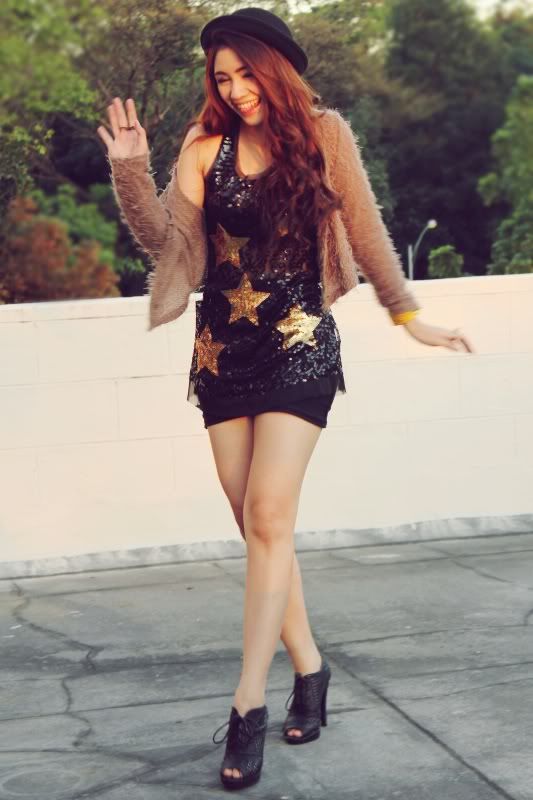 Sorry, sometimes my face really does weird stuff :)) Just wanted to share this 'coz I found it funny haha!
Photo credits to Irvinne Redor
Hope you guys can checkout and hype this look on lookbook.nu