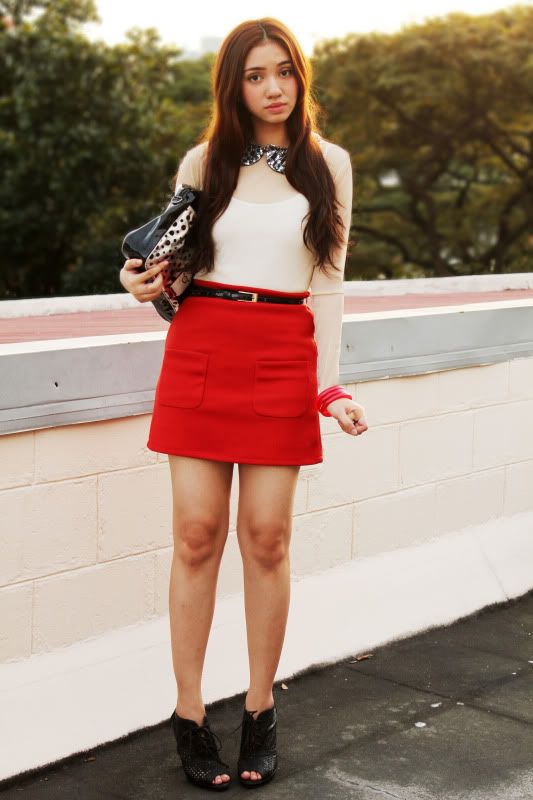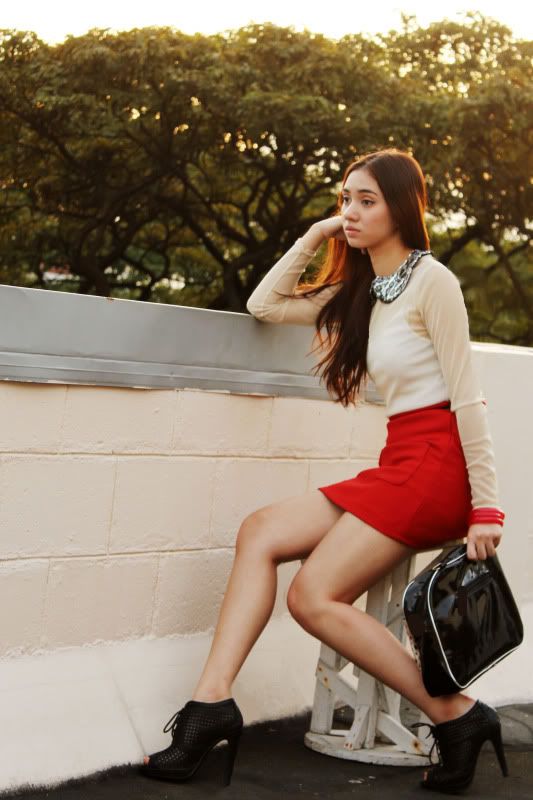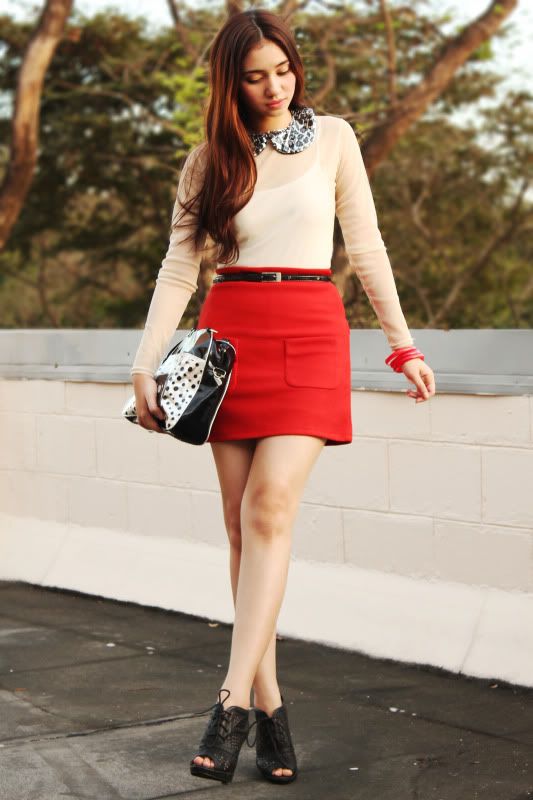 Mesh top from Paris; Skirt from ROMWE; Detachable collar from FLATTERBUY; Figlia lace-up booties; Vintage patent bag
When I first conceptualized this outfit, I really couldn't wait to wear it! I specifically planned to don this red and glittered ensemble on the day that my 2-week examination period would end (Yes, I know I'm a dork who schedules her outfits :P). On that day however, I felt kinda down and I wasn't sure if I felt like dressing up. But after some thinking, I decided to still wear this "celebratory" look. I know it may sound silly, but wearing nice outfits cheers me up (with the help of some Hakka milk tea haha)! I figured that if I didn't feel great, I might as well start by trying to look great. Besides, nothing would have been resolved by sulking. Positivity is key! :)
Okay, so let me tell you what I looove about this outfit!
First is this detachable, sequined, leopard-"print" collar from
FLATTERBUY
accessories :) I was so excited to wear this collar from the moment I saw it. All things shiny are fine and dandy in my book! Thanks Flatterbuy! Do checkout their page on facebook (click on the link above) These babies come in gold, silver, and bronze both for plain or animal-print designs :)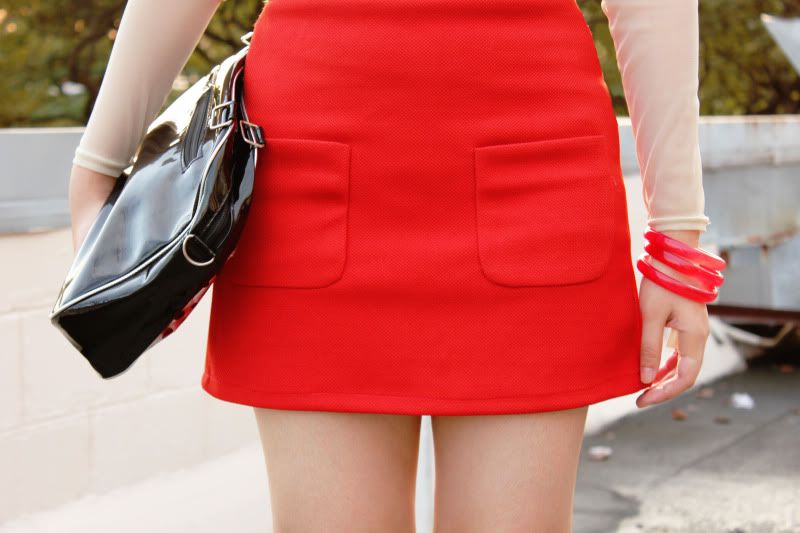 The other thing I love about my outfit is this red skirt from
ROMWE
!
:) I usually don't like wearing red because I sometimes feel that it's a harsh hue. But I'm slowly embracing how beautiful a color it actually is. I also love the material of this skirt! I'm not sure if you can appreciate it from the photo, but it's kind of a crosshatch pattern, which makes it so unique! That's what I love about Romwe! They really have one of a kind items!
Love my skirt too? Then you can
click their LOGO on my blog (right panel) that leads to their site
!
You can checkout more of their fabulous street-fashion items! All you gotta do is sign-up and you'll have easy access to fabulous clothes! <3
Photo credits to Irvinne Redor
In the meantime, you can hype thislook on lookbook.nu!