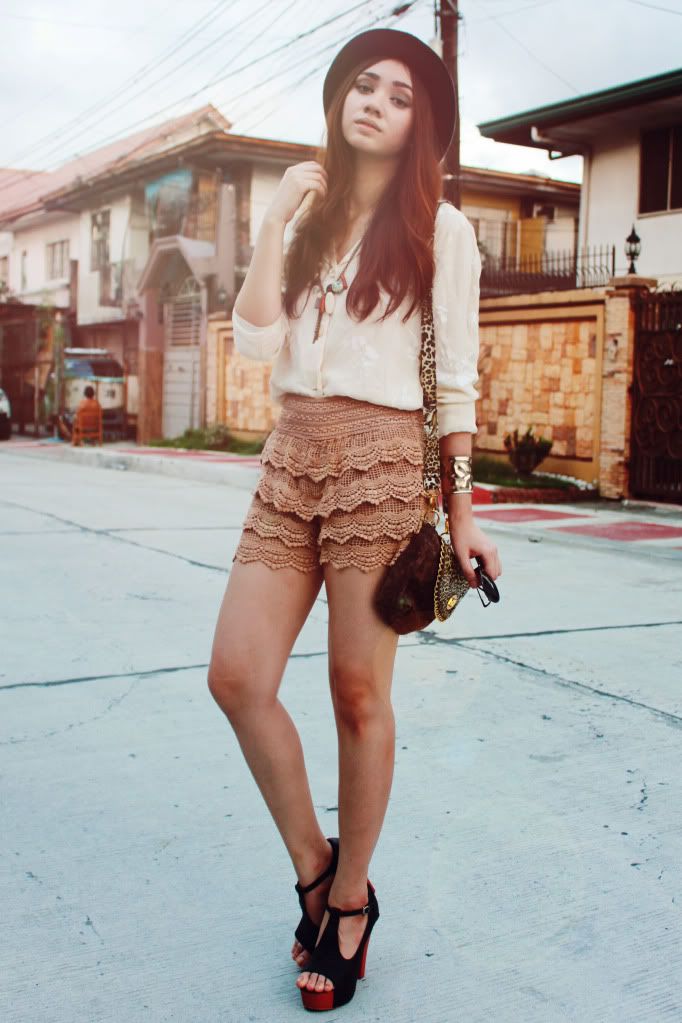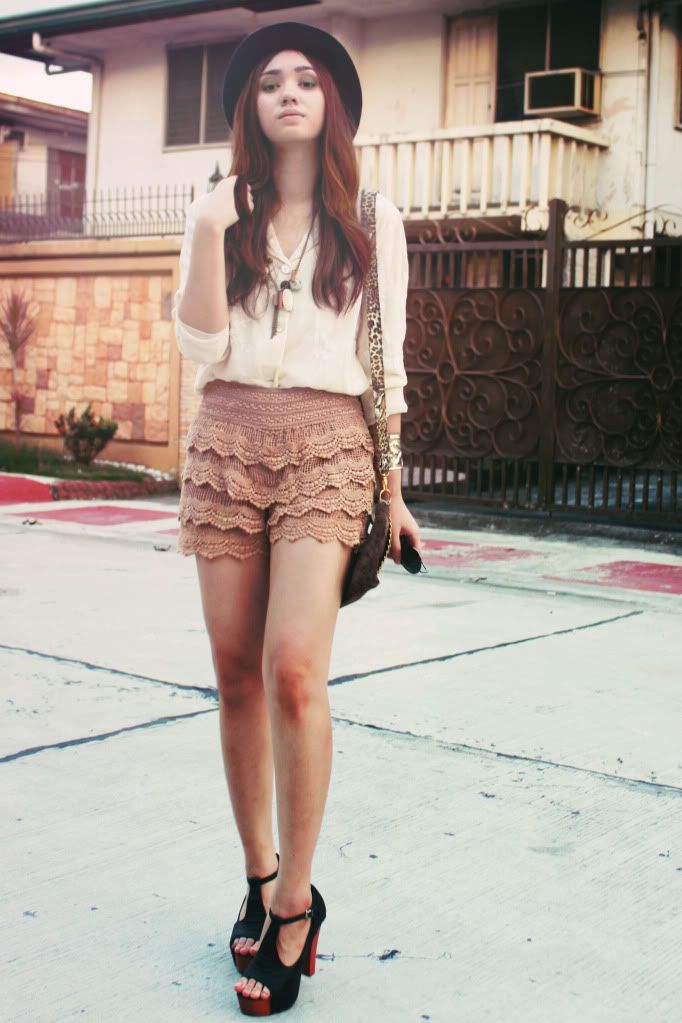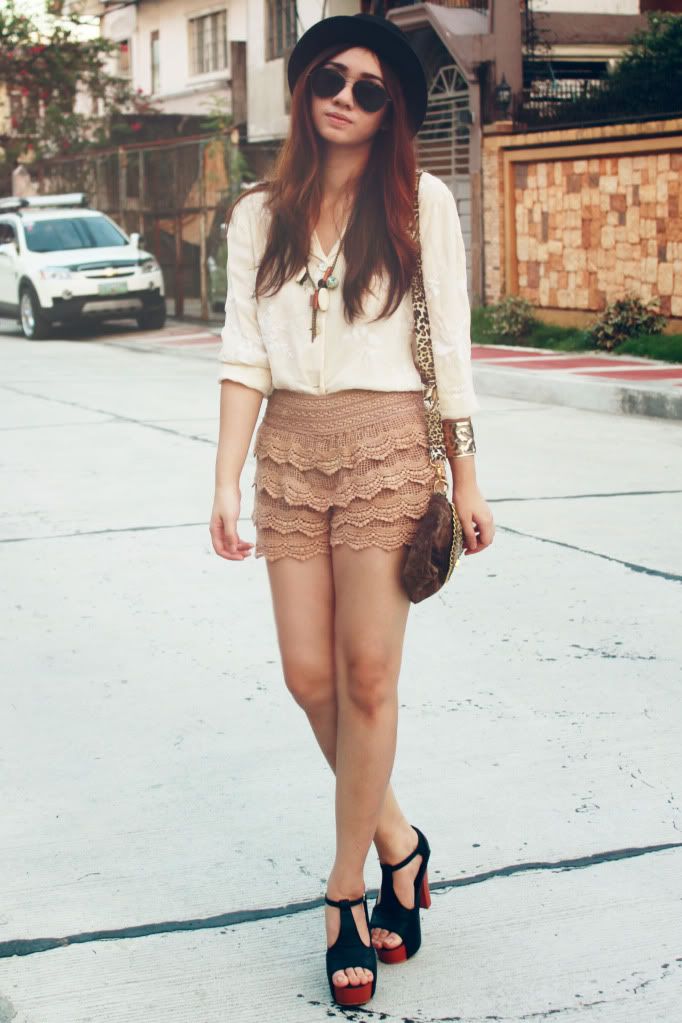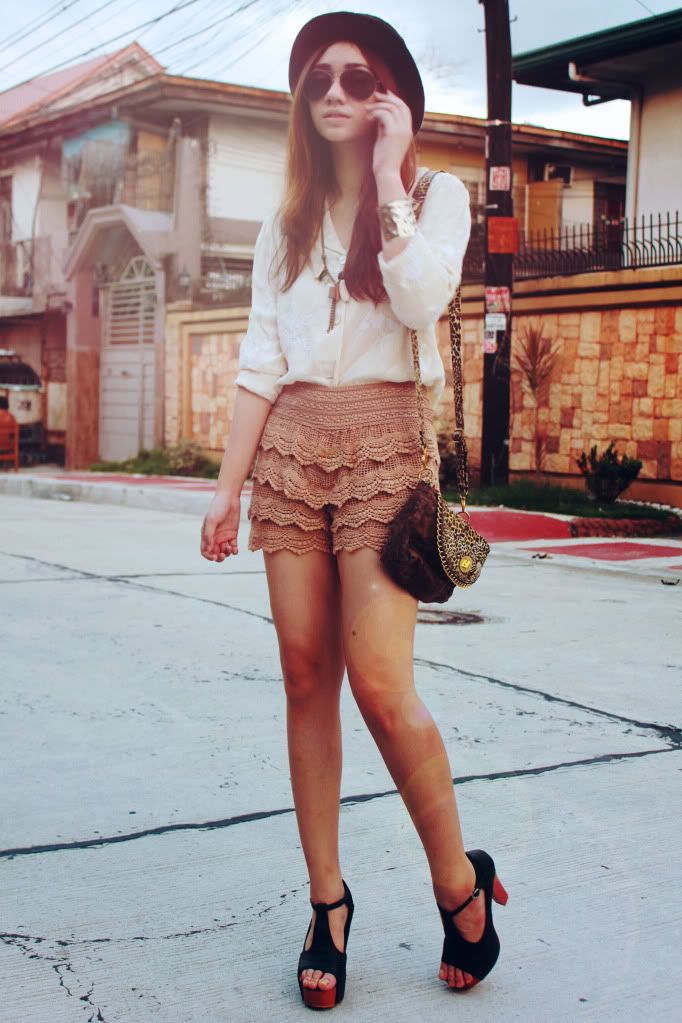 Lace shorts from The Landmark; Vintage top; Shoes from Prima Donna; Necklace from
Bedazzle Accessories
; Vintage hat and sunnies
While the rest of the world is experiencing autumn-winter weather, the Philippines is still bright and sunny! In fact, it's been exceptionally hot these past few days. However, daytime is obviously getting shorter. In a few days, I don't think I'll be able to take a decent outfit shot past 5:15 in the evening! Anyway, sorry for my rambling. Just explaining why this blog post has such a title (and why the lighting in these pictures change from one photo to the other :P)
About the outfit...like I said, here in Manila it's still awfully humid. So I decided to keep things cool with a pair of lace shorts and a breezy buttoned down top.
Lace shorts have been around for probably a year already, but I've only gotten this pair last week. Why it took me so long? I don't know either! I'm a sucker for lace, and it took me a year to join the trend! These shorts were a steal by the way. For 250 Pesos (something like $6.00), and that great color, I have no right to complain :)
Anyhoo...I can't stay long. It's the first day of classes tomorrow after my 2-week break. That means, I have a little over 4 hours of sleep (and that I shouldn't be blogging hahaha). So I'll say good night for now guys!
Hope we all have a great week ahead of us :)
You can hype this on Lookbook.nu