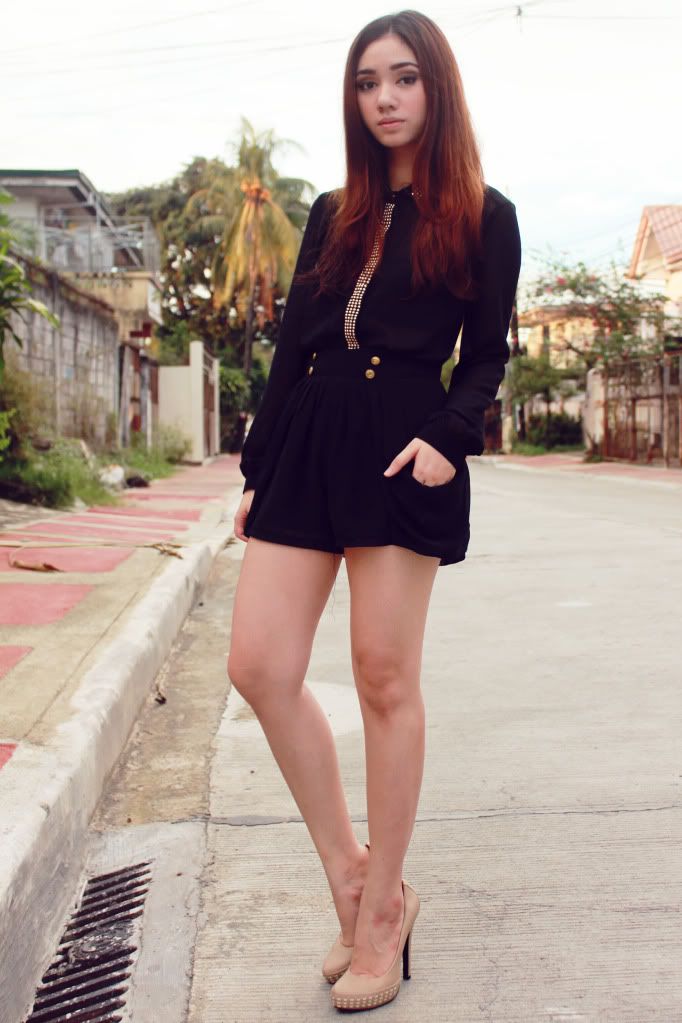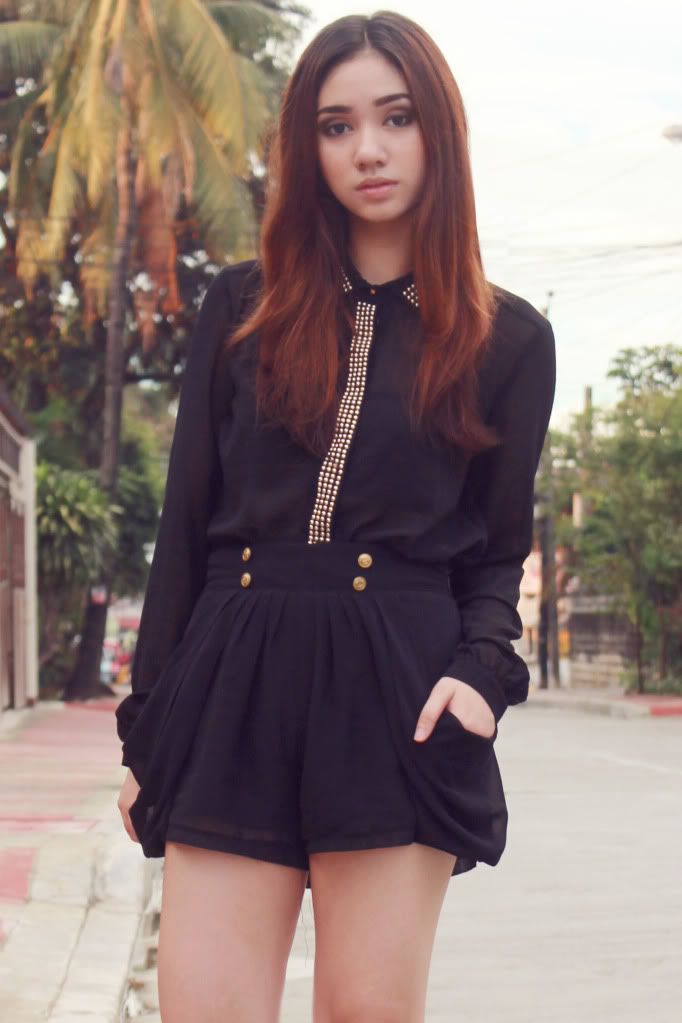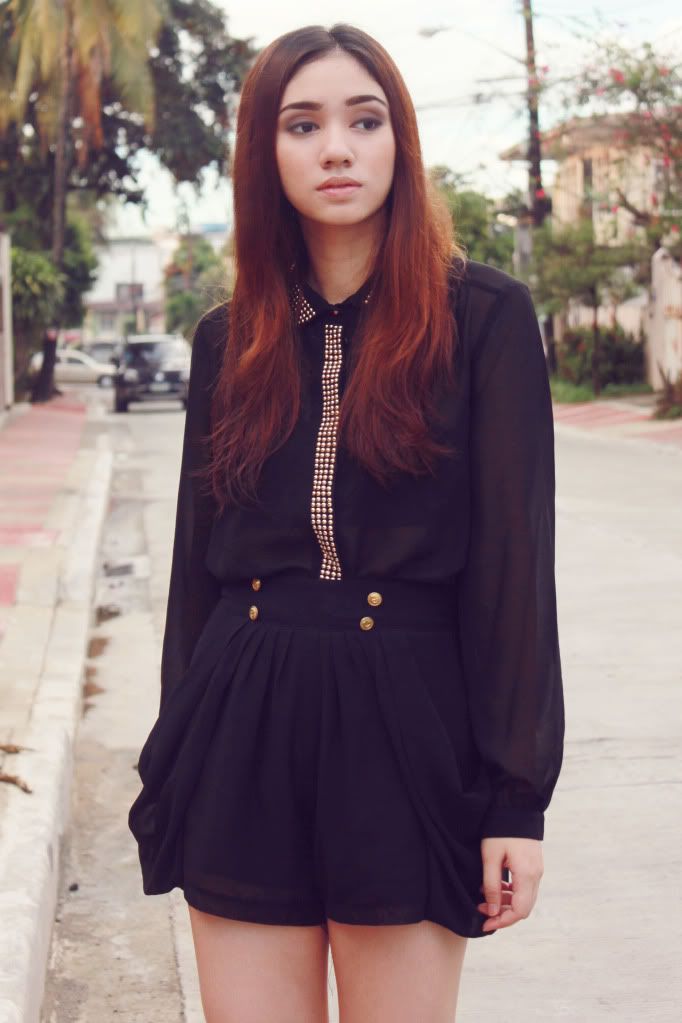 Hey guys! Here's an all black outfit from yours truly. It's been a while since I've gone for a monochrome look, so I paired this black sheer top from
Jovonna London
with my black harem shorts from Pink Manila. I didn't really know what to wear that day. So like any other person in the same situation, basic black saved the day! :)
As you see, gold accents made this outfit less plain. I'm a fan of black with gold embellishments because they stand out quite well against a dark background. Some prefer black and silver maybe? Or perhaps black and a bright or fluorescent hue?
So what do you pair with black? I'd love to know! :)
Hope you're having a great weekend!