Sequined top from H&M; Shilo jeans; Necklace from
Bedazzle
Accessories; DIY headpiece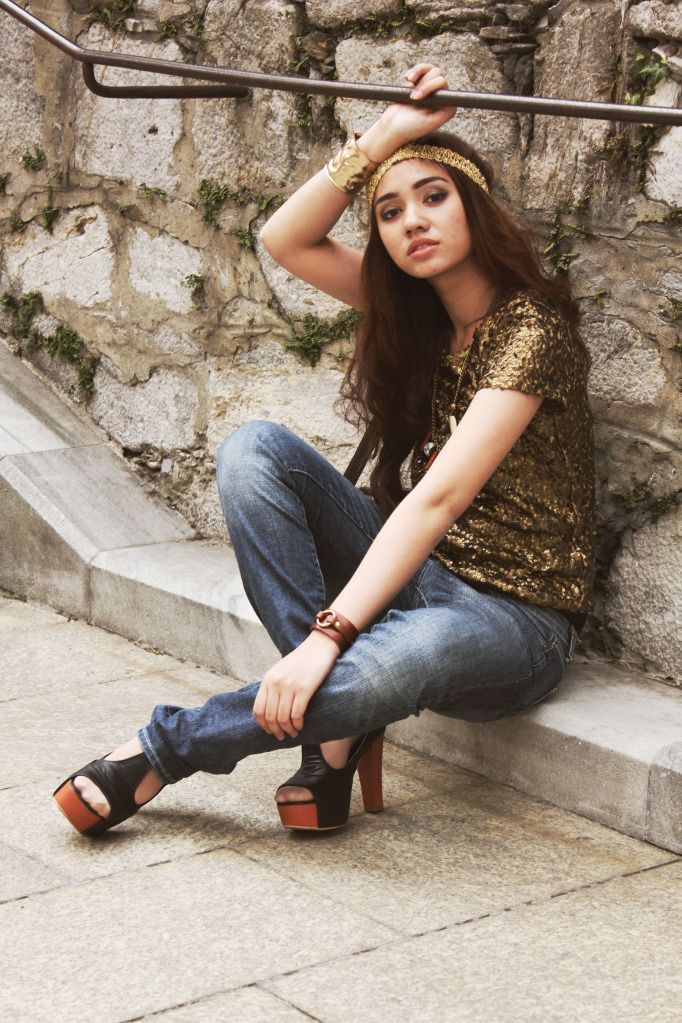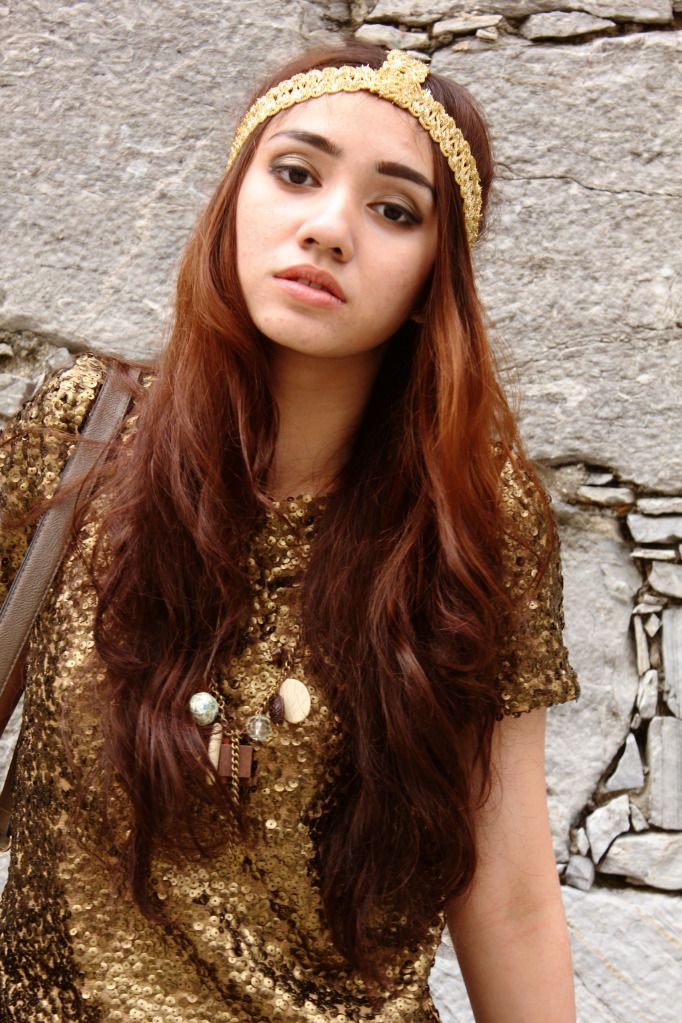 It's great how one article of clothing in your outfit can really make that big difference to help you stand out. As you see, I'm in a simple pair of tapered (yet loose) and faded jeans. On other occasions that I've worn these jeans with a t-shirt and a pair of flats, a lot of my glee club friends threw comments like "o, first time kita makitang mag-jeans sa tour." Excuse me! Not so! hahaha :P Perhaps they just didn't remember me in jeans for this outfit because all the shimmering from my top was stealing the scene.
Sorry if this is another gold-clad post, just after my most recent entry. I think I can say that any fashionista will admit to wanting to wear something that cries for attention. It's not surprising then that the shiny and sequined trends caused such a bang.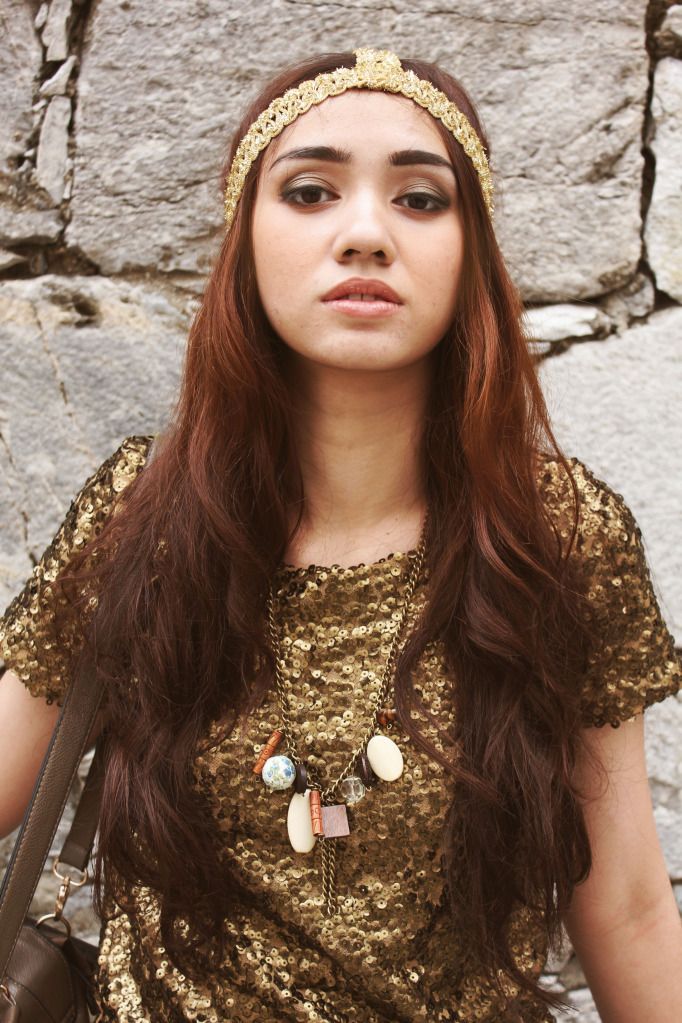 As if the top wasn't already enough, I added this DIY, golden headpiece with three bands for that boho feel.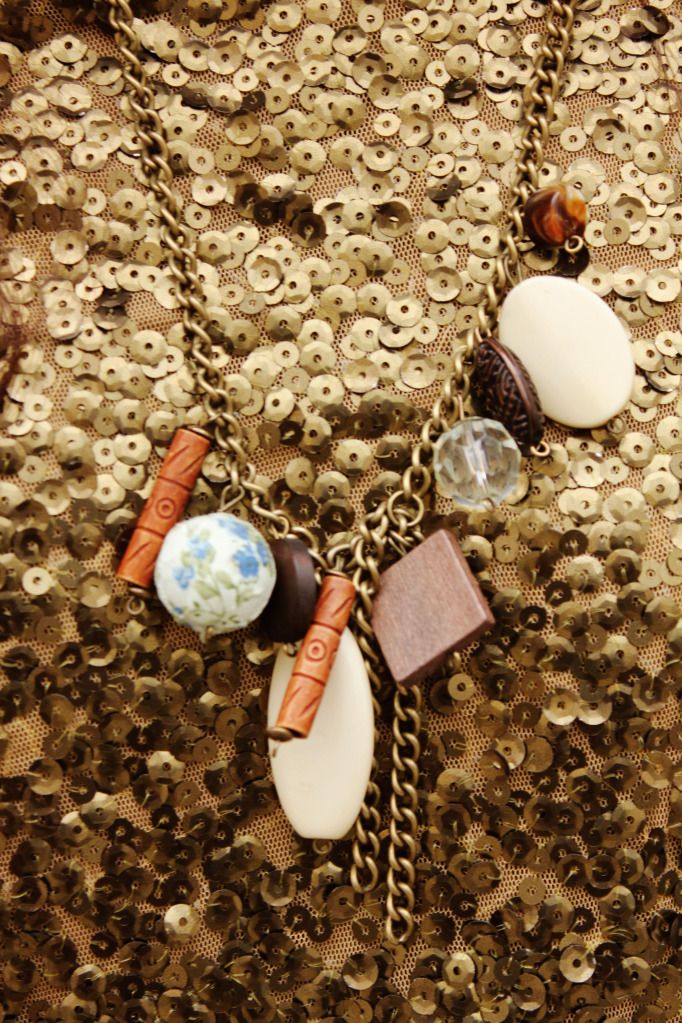 I kept the rest of my accessories simple, with two cuffs and this necklace from
Cat Limson of Bedazzle Accessories
. Sorry talaga Cat, that I can't make it to your blogger get-together :( Sadsadsad :(
Photo credits to Ave Royd Santiago
By the way guys, I'm sorry that I have so much backlog. This tour has been so busy. We've been having concerts non-stop, and tomorrow is our competition here in Ireland! I'll try to update my blog more frequently after tomorrow. Hopefully by then, I'll have more time to catch up with the blogging world! :)
In the meantime, you can checkout this look on Lookbook.nu :)