Hi guys! This is my first look from our Euro Trip 2012. We landed in Frankfurt, Germany around a week and a half ago, and resided in a little town nearby called Oberweyer. This stop will forever be one of my favorites. Although it lacked the shopping, food and attractions of city life, Oberweyer's people and the love they all gave us is one of the most touching experiences I treasure. Also, the quiet town is naturally beautiful with its untouched grass fields and lands. :)
We were given a chance to tour a nearby city, Hadamar. Like Oberweyer, it was a very simple place. But it seems that everywhere I turn, there's a scenic sight to capture.
Here's a view overlooking the city :)
One of the things that is most difficult at this moment is adjusting to the weather. It's supposed to be spring but the temperature drops say otherwise. We've been experiencing cases as low as -2! Yes, I do love the cold weather; but I think too much of it might make me go nuts haha!
So this is my first outfit post! Obviously, I am in my acclimatizing mode, with my cape and fleece lined pants! I can't even go out without stockings underneath whatever I'm wearing! If I don't, I'll shiver and quiver all day long!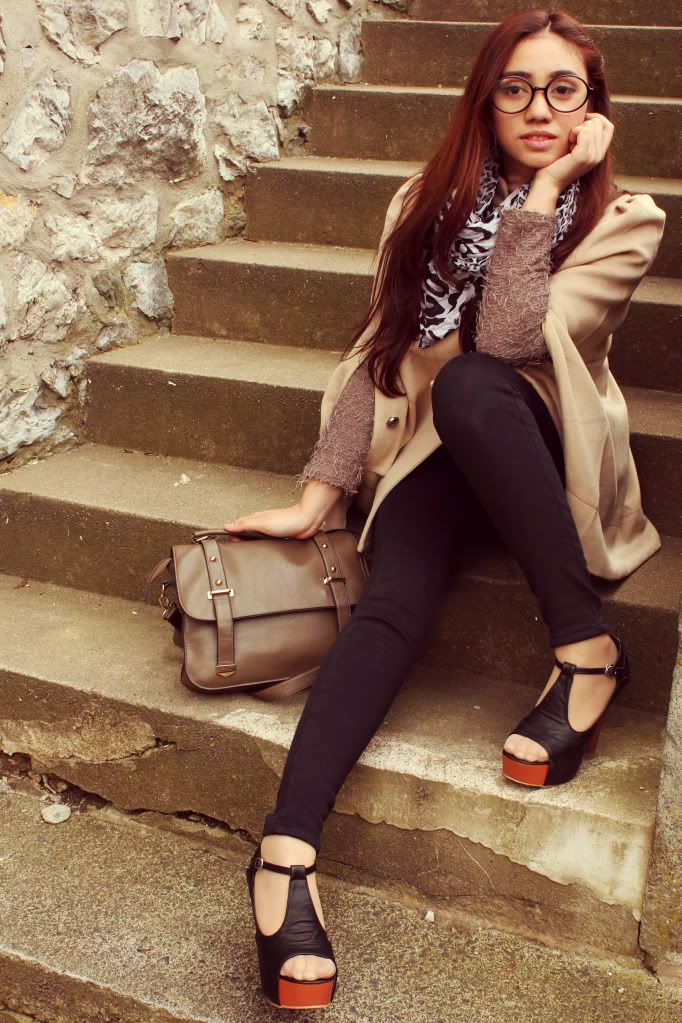 Photo credits to Irvinne Redor and Leo Locsin
I'll leave it here for today :) *waves goodbye* :P
You can hype this look on lookbook.nu :)