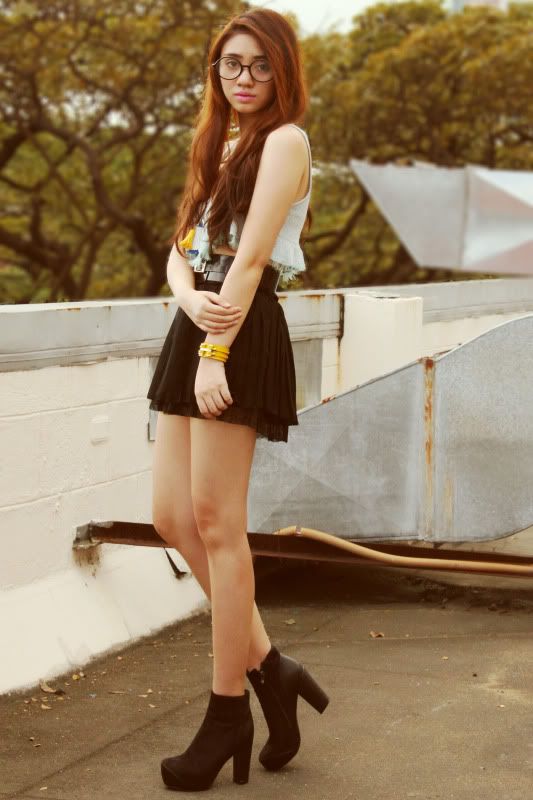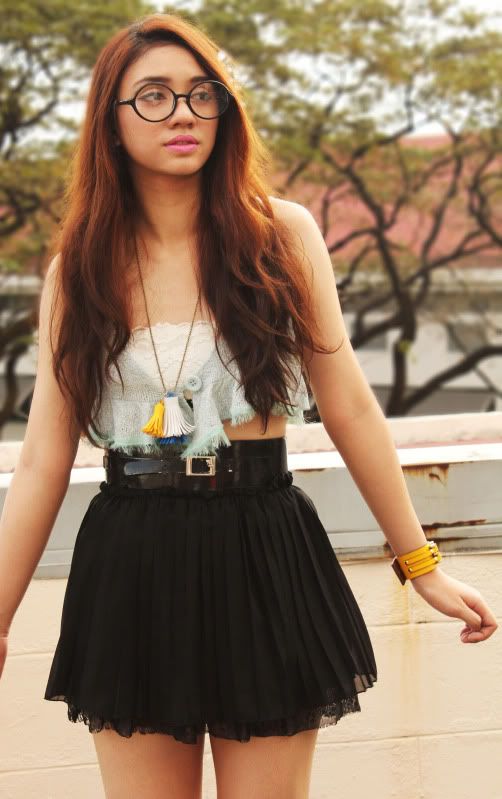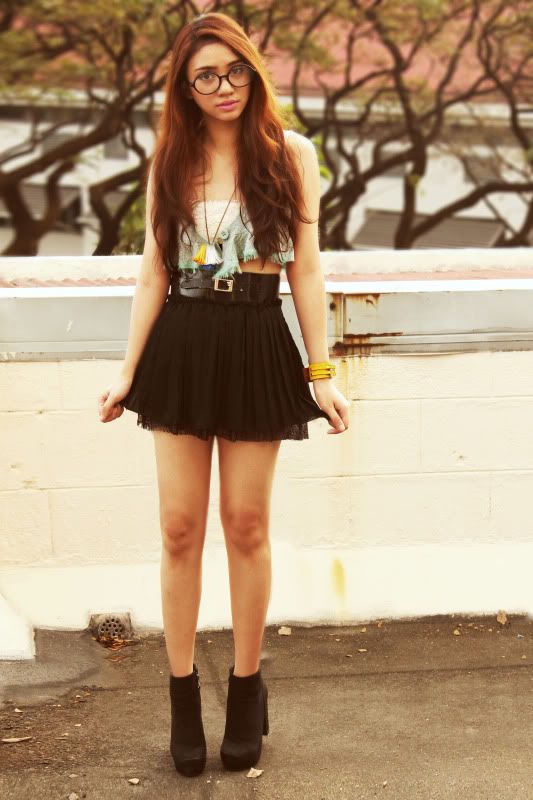 Vest from Folded and Hung; Vintage lace bandeau; Skirt from Clad Shoppe; Round Frames from Proopticals; Fringe Necklace from Bedazzle; Liz Cuff from Envy fashion and accessories; Boots from Five by Five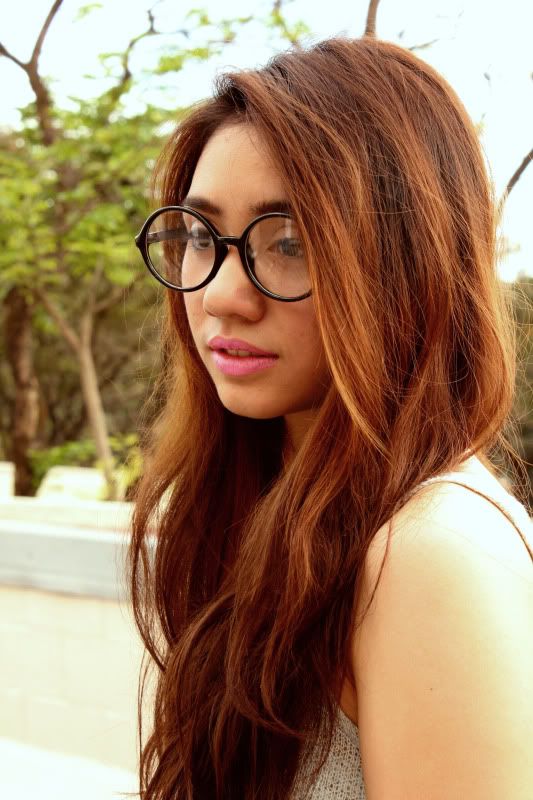 Yipee! My frames from
Proopticals
finally arrived! :) Well, I won't deny that It's been some time since I've donned my geeky looks; but sometimes, it's still fun to play around with glasses! This pair is especially cute because they're so round! Haha :) Thank you Proopticals for sending these over :) You can checkout more of their fashion frames on their website (click link above or their logo on the right side of my blog).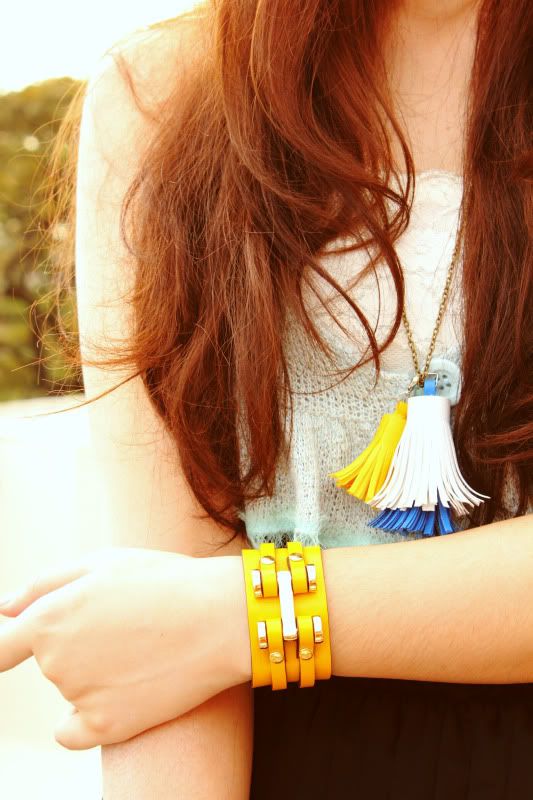 Speaking of accessories, I also wore my fringe necklace from Bedazzle and Liz leather cuff from Envy. Maybe you've noticed that I keep pairing my cuffs from Envy with my other accessories from Bedazzle. I don't do it on purpose, mind you! :P It's not my fault they're so nice and that they look great together! Haha! This Necklace from Cat is so fun! I think this cutesy look was the best time to incorporate it. I'm also addicted to these leather cuffs! Gah! I can't stop wearing them! It's weird, but is it wrong to say that my wrist feels sexy in them? lol! Haha. Accessories really complete any outfit! :)
If you want to check out Cat Limson's awesome handmade accessories checkout her website
here
!
To see more of Envy's sartorial choices click
here
!
In the meantime, you can visit my Lookbook account and gimme a hype and comment if you want ;)