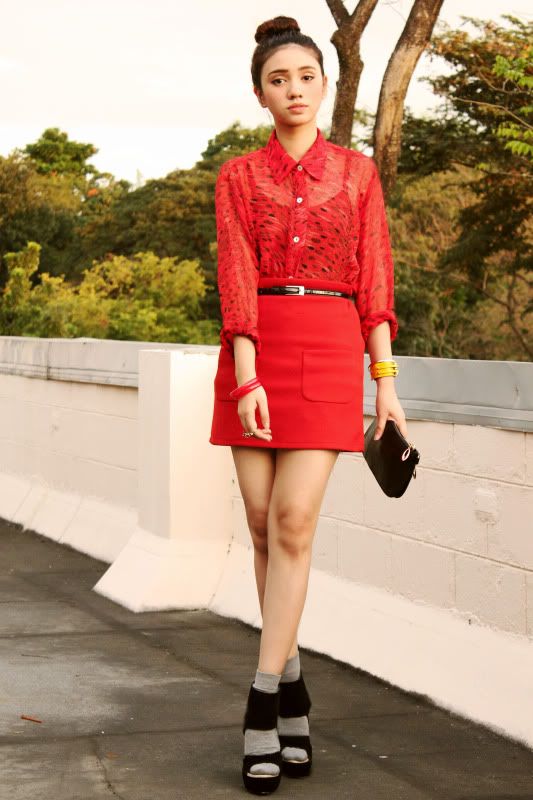 HAPPY VALENTINE'S EVERYONE! It's the day of hearts and lovers! Well honestly, I still think Valentine's day is overrated. Nooo, I'm not being negative. I enjoy celebrating love as much as the next person. I just think that sharing the value love shouldn't be concentrated in just one day :) Cheesballs.
Anyway, to dress to theme, here I am in my very red ensemble. I've said this before but red is not my go-to color. I sometimes find it too strong. But here's to trying new things right? What better time to do this than on Valentine's?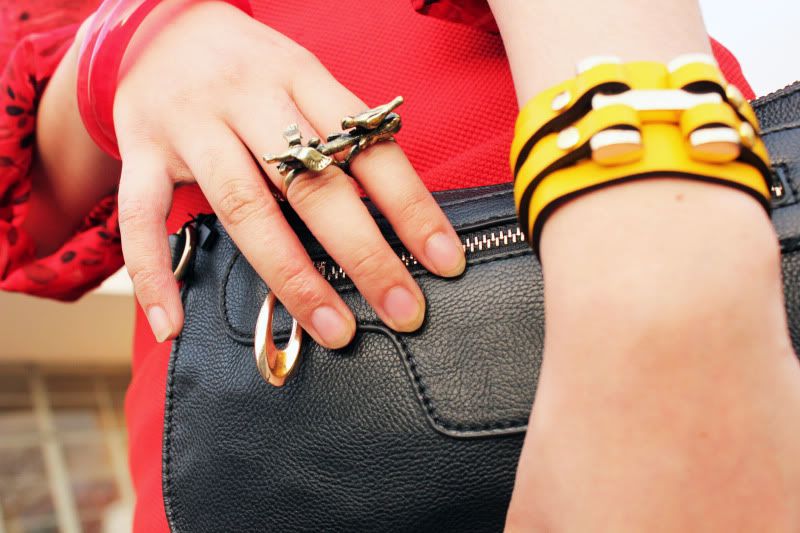 Even my ring is for Valentine's with this pair of lovebirds on my fingers. I added my Liz cuff to break the monotonous red hue.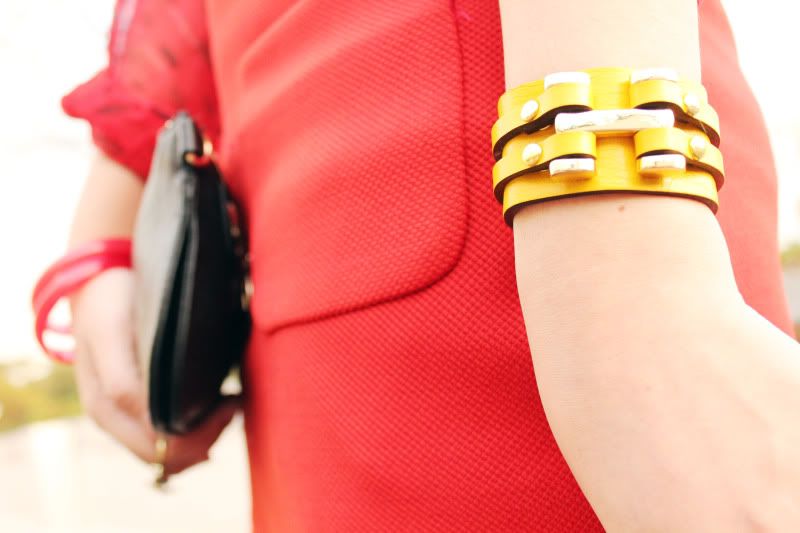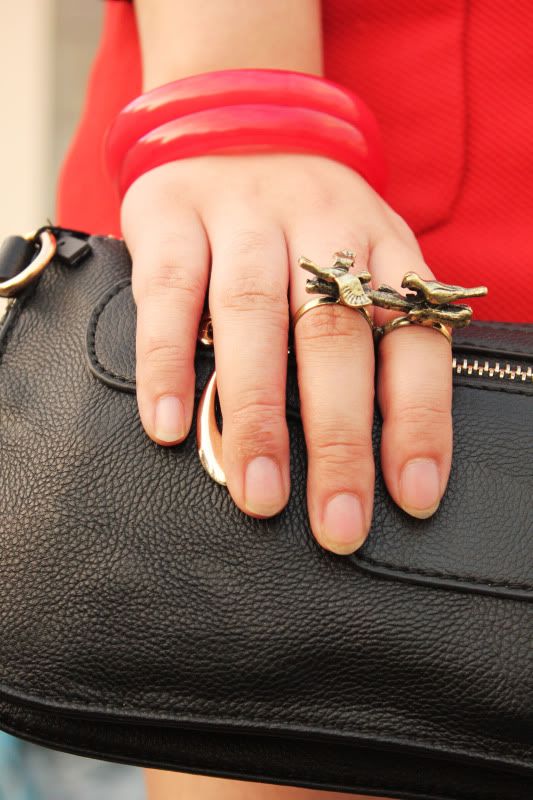 Hope your Valentine's was great! :) Ciao!