Hola readers! It's been a few days since I last blogged; and now that I'm back, I have some exciiiiiiting news for everyone! :)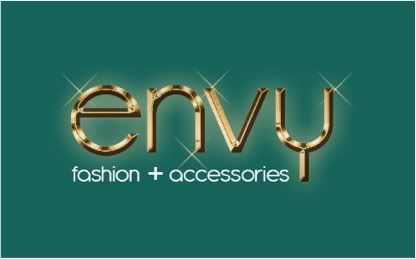 Ever heard of Envy Fashion and Accessories? Well, I think NOW is the best time to get to know this delightful store! To kick start a fashionable 2012, Envy has prepared something fun for us. I was fortunate enough to be invited to work with them through my blog on their latest project.
We all know how important a standout accessory is to any outfit; and that's just what Envy specializes in.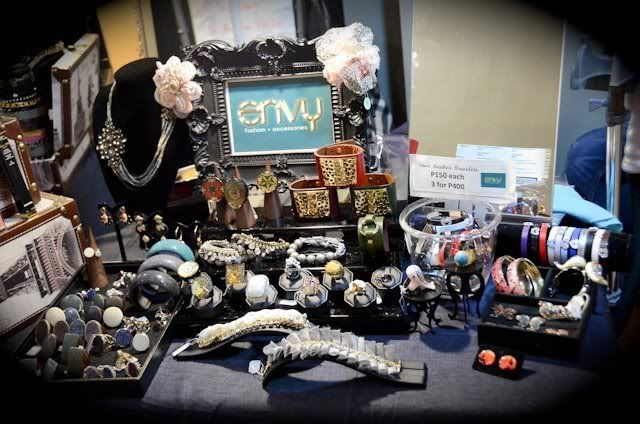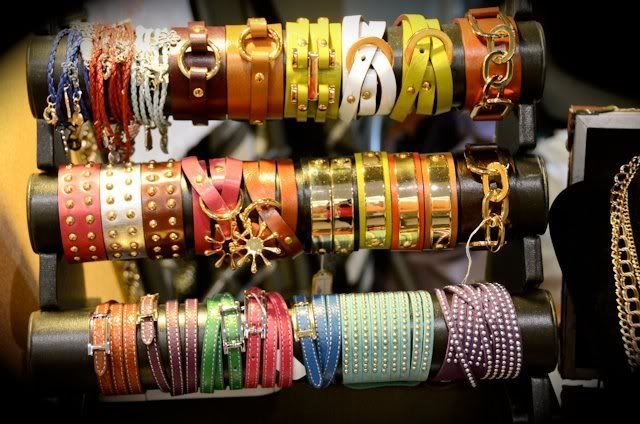 Geez...no wonder they're called "Envy." I'm getting jealous just staring at all those trinkets! Haha! So many coloooors!
So, do you like what you see?
What if I told you that you'll get a chance to win goodies from Envy simply by showing off a picture of you and how you rock their accessories? Yep! It's that easy. All you have to do is join the "Me, Myself, and Envy Photo Contest."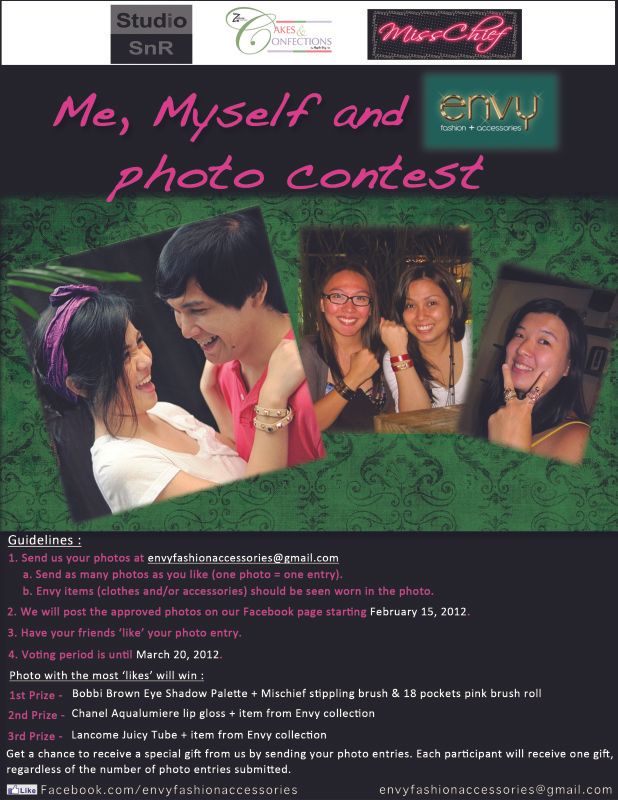 Getting any ideas yet? :P Well, it's time to get your creative juices flowing because you've got until the 15th of February to submit your entries. For more details, just refer to the poster above or visit their site on
Facebook
!
Excited to take your pictures? I know I couldn't wait to don my Envy accessories! Buuuut that post is gonna have to wait! All I have now is a preview ;)
I'm so excited to post my next outfit shots! I hope you'll stay tuned to my blog when I show you my own take on Envy! I'll be updating you about the contest too! There might even be some goodies in store *ehem ehem* :P So watch out for that! But for now, I shall get my rest :)