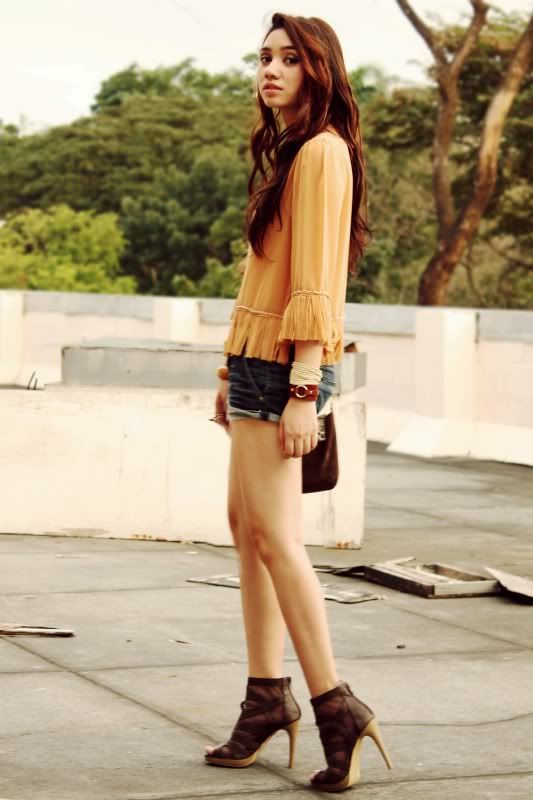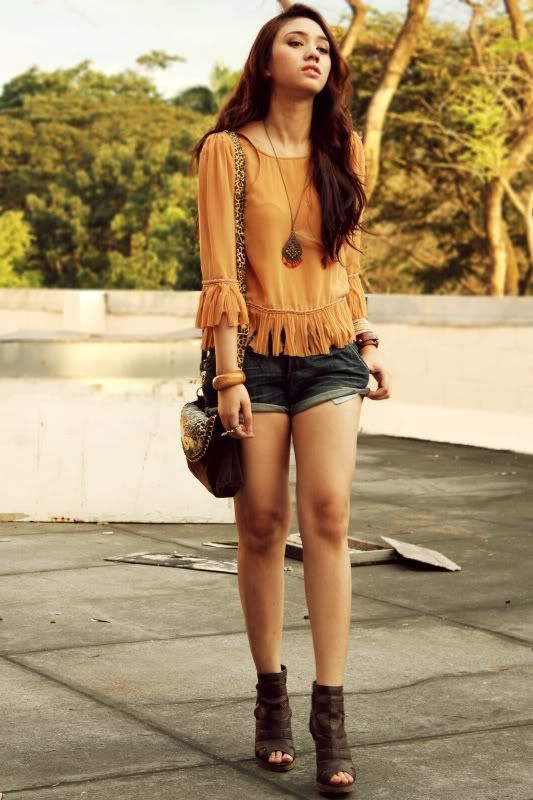 Top from Bazaar; American Outfitters shorts; Figlia gladiator heels; Leather and Suede Cuff c/o
Envy
; Necklace and Horse Ring c/o
Bedazzle
This was my outfit from last Wednesday. I guess it's true that it's all in the details. As you can see, there wasn't much of a thinking process for this look. Basically it's just a top and shorts. But what makes this one of my favorites are the smaller details like the fringes on my top and the beaded linings. I also LOVE all my accessories here! Let me show you!
Here are my awesome accessories from
Cat Limson of Bedazzle accessories
. I don't know if she knew how much I loved orange and bohemian pieces, but this necklace here fits right into my book :) The horse ring also came from Bedazzle! At first, I had no idea on how I was gonna wear this ring. But as you see, it was no problem to fit this little guy into today's look! I think you'll agree that it's way cute!
A big THANK YOU Cat! Be sure to visit her website! I simply can't wait to wear their other accessories :)
If you've read my previous post, you'd know that the cuffs I'm wearing are from
Envy Fashion and Accessories.
I can't even describe how perfectly these cuffs fit! They add instant chic to my outfits and they stand out despite being so simple. In my last entry, I told you guys about the contest that Envy's now holding! If not, you can read more on it
here
.
So if you guys still haven't sent in your entries, I hope this look gave you an idea perhaps of what you can do! Go go go! Turn on your cameras, get your Envy accessories on, and join Me, Myself, and Envy!
If you're still not convinced, maybe these cool prizes you can win will entice you!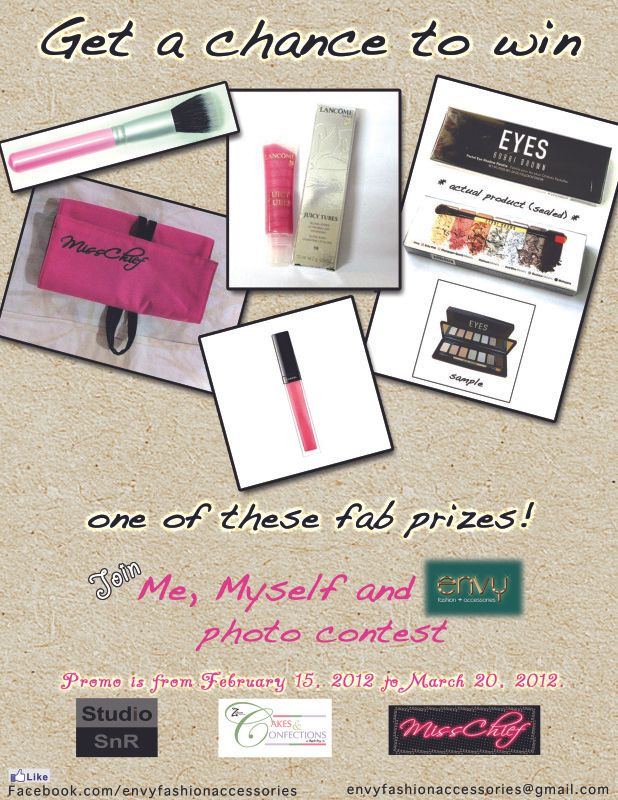 Come on guys! You don't wanna miss out on the chance to win this! I'm actually kinda jealous 'coz that palette from Bobbi Brown looks absolutely delightful, yes? :) Plus, you better watch out because there's gonna be a little bonus from Brewing Happiness and Envy! Excited? Stay posted! ;)
Find this look on Lookbook!