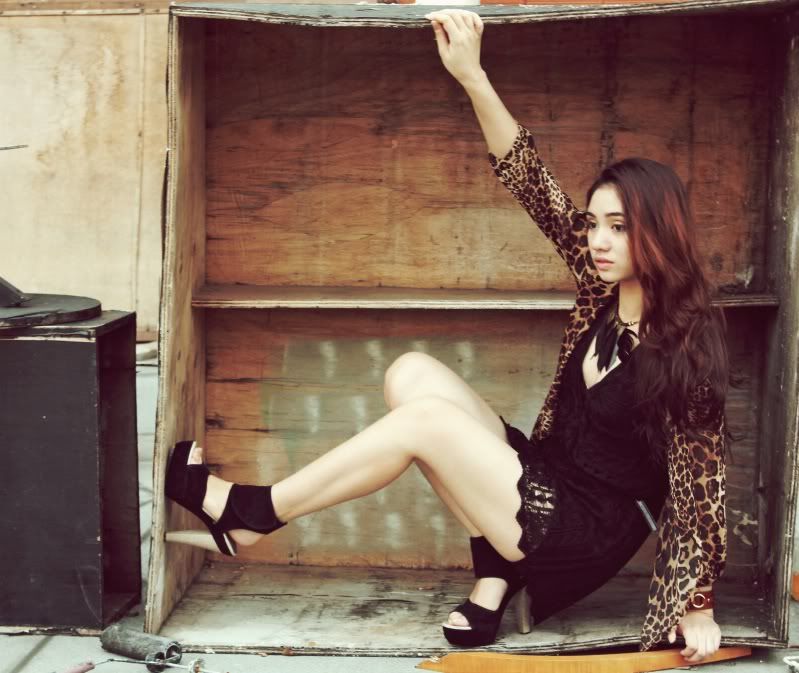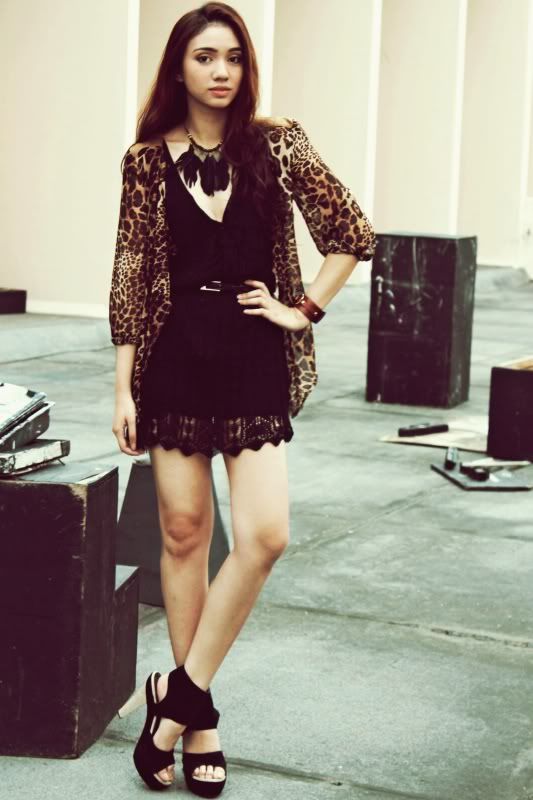 I have to say this is one of my favorite outfits. It's kinda simple with a plain black crocheted dress and neutral palette. The truth is, it's the accessories and add-ons that put this look all together. I enjoyed this shoot too because I got to play around with the theater people's old props that they left on the rooftop. Haha.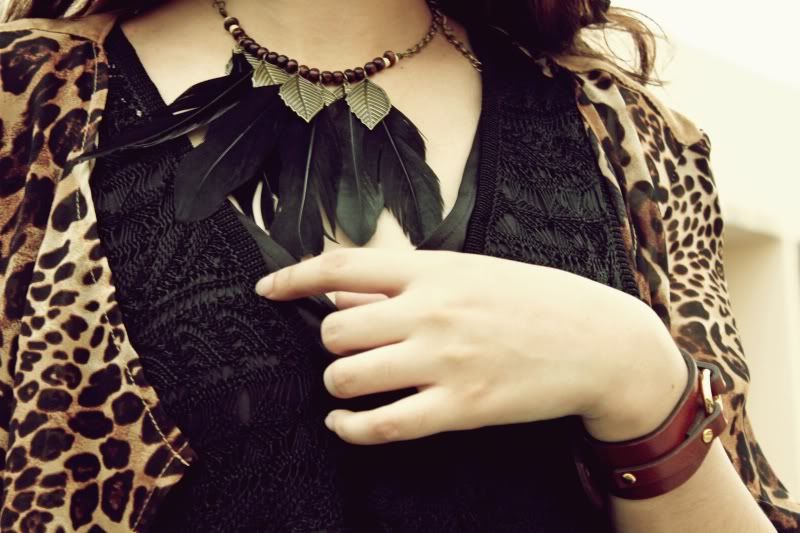 I super love these accessories! I can't explain it, but every time I look at the pictures, this black feather necklace and brown cuff made this outfit so interesting (well, in my opinion at least). Thank you so much to
Cat Limson of Bedazzled

and
Envy fashion accessorie

s
for these trinkets! These accessories really really make me happy hahaha!
Speaking of accessories, don't forget to join my giveaway care of Envy fashion and accessories! Guys! Last day tomorrow! Don't miss this chance :) Just leave your entry on this blog post
HERE!
Photo credits to Irvinne Redor
You can hype this look on Lookbook.nu :)