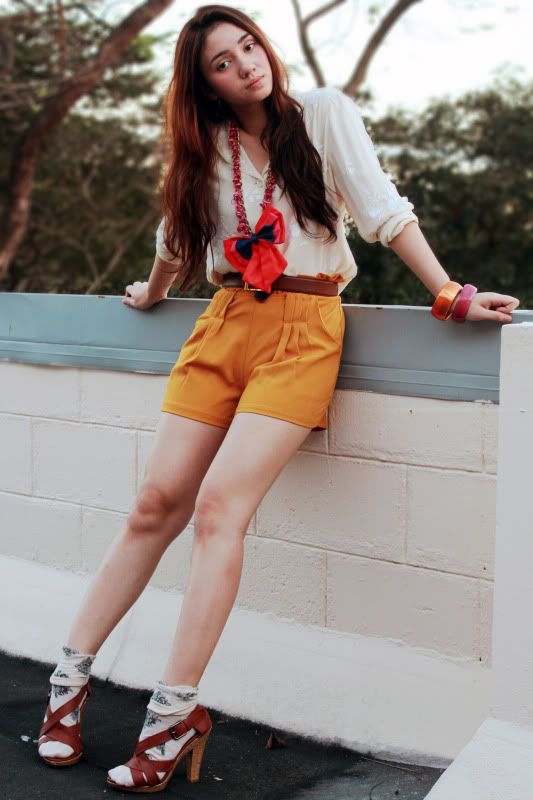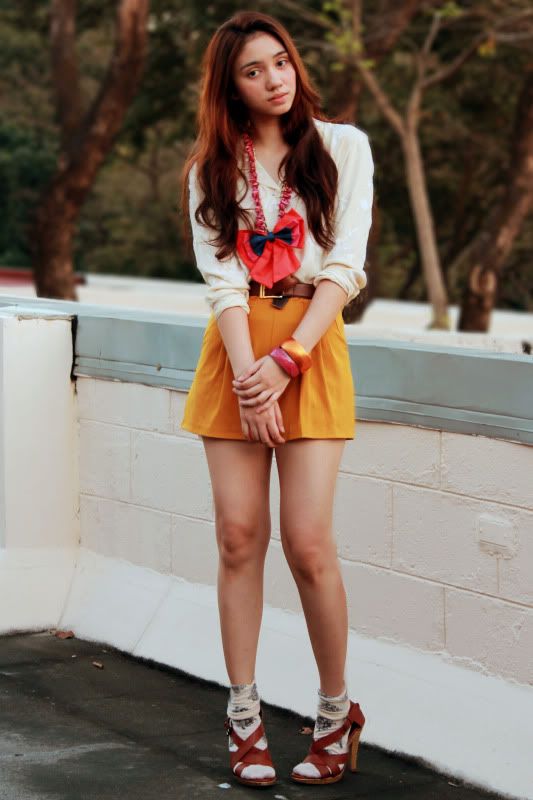 Shorts from Landmark; Vintage polo; Heels from Bulgaria; Bow Necklace from Flatterbuy
You've heard it before, but I do LOOOVE COLORS! :) If my outfit was in a coloring book and I could choose any of my crayons to fill it in, it wouldn't look any different! I think I owe that to my bow necklace. It couldn't be any cuter! Plus it came in my favorite colors: Orange and Pink!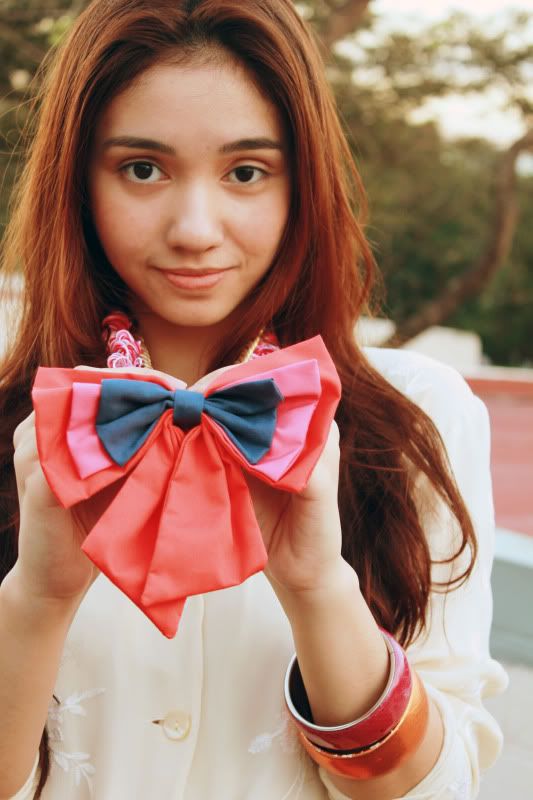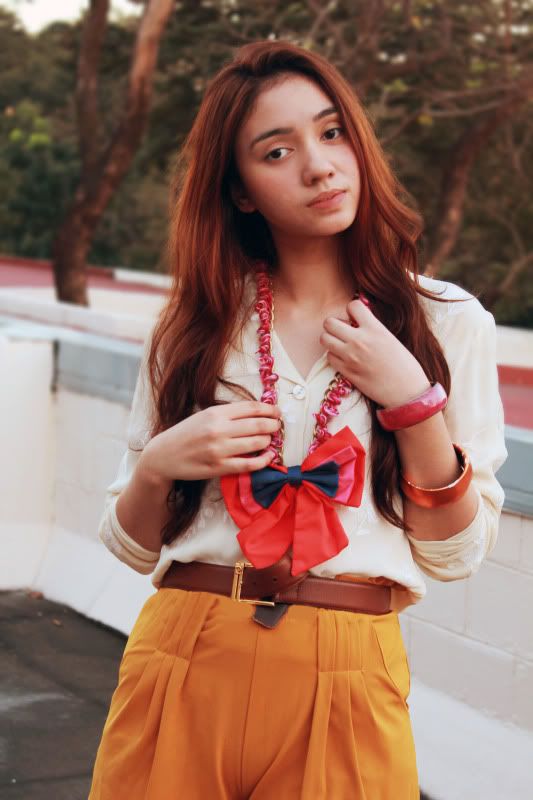 This bow necklace was a gift from
Flatterbuy Accessories
(along with a bunch of really nice trinkets I'm itching to wear). Thanks Flatterbuy! This necklace really caught my eye. It's so unique and striking. I can say that it's the centerpiece of my outfit today :) You can check out their site on Facebook and you'll see that it comes in a whole selection of colors that will fit any mood you're in! Seriously, this bow is just so pretty! It can't help but stand out haha!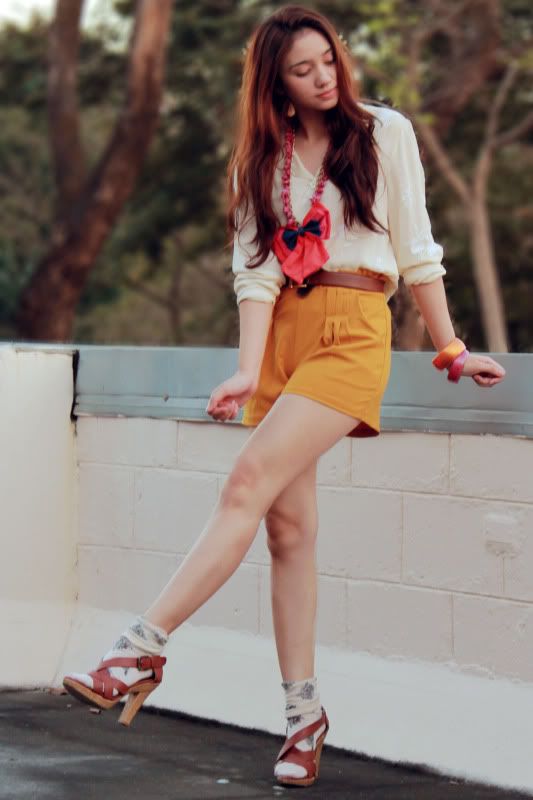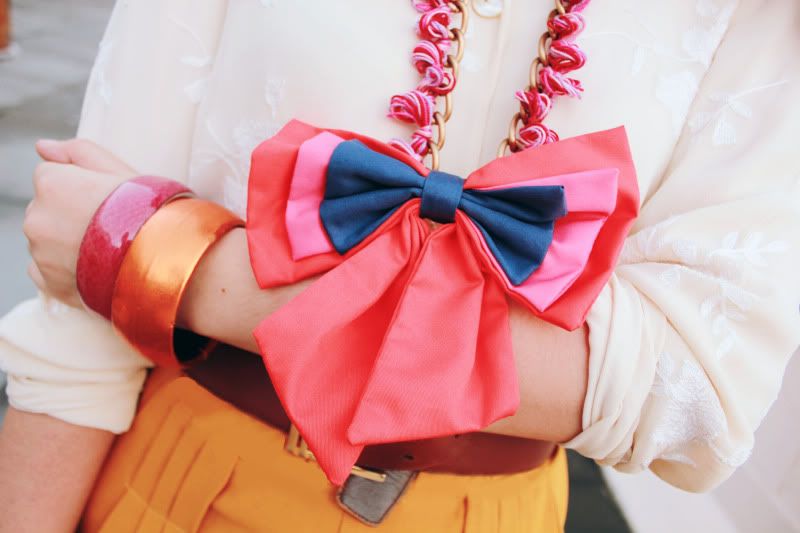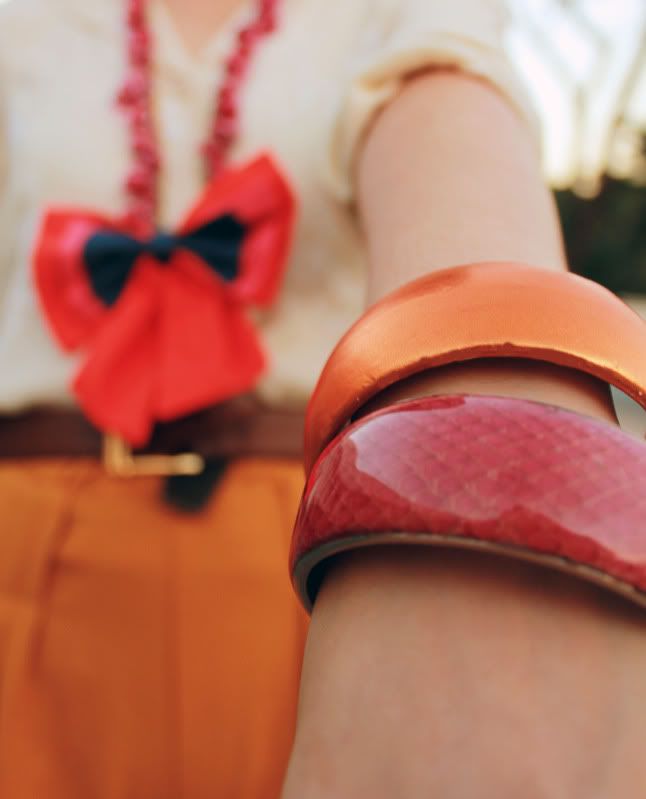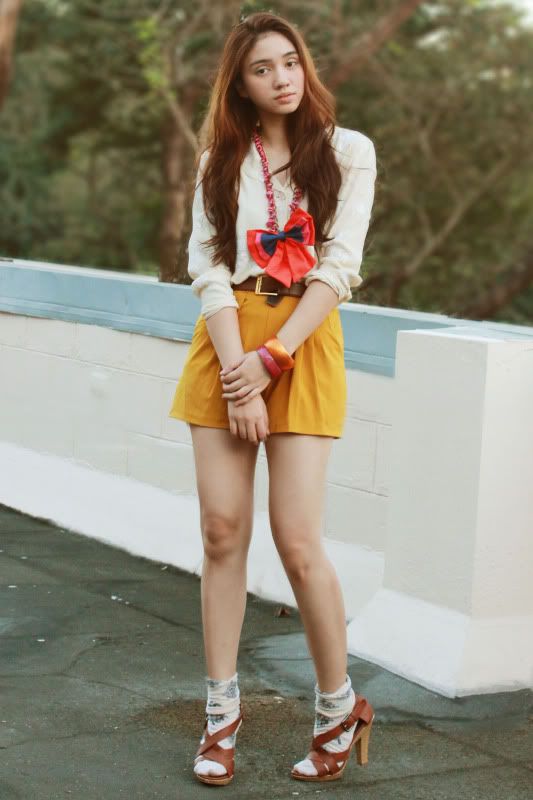 Photo credits to Irvinne Redor
You guys can checkout this look on Lookbook.nu