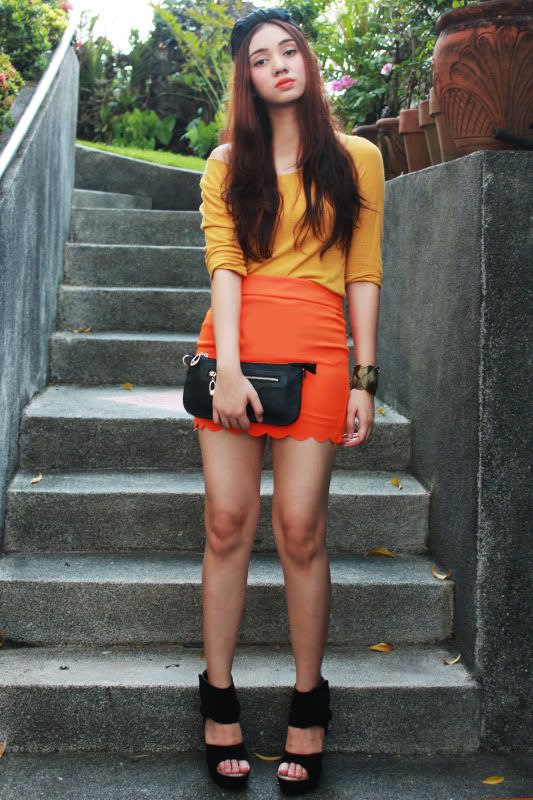 Thrifted top; Skirt from Greenhills; Turban from Germany, Platforms care of SO! F.A.B.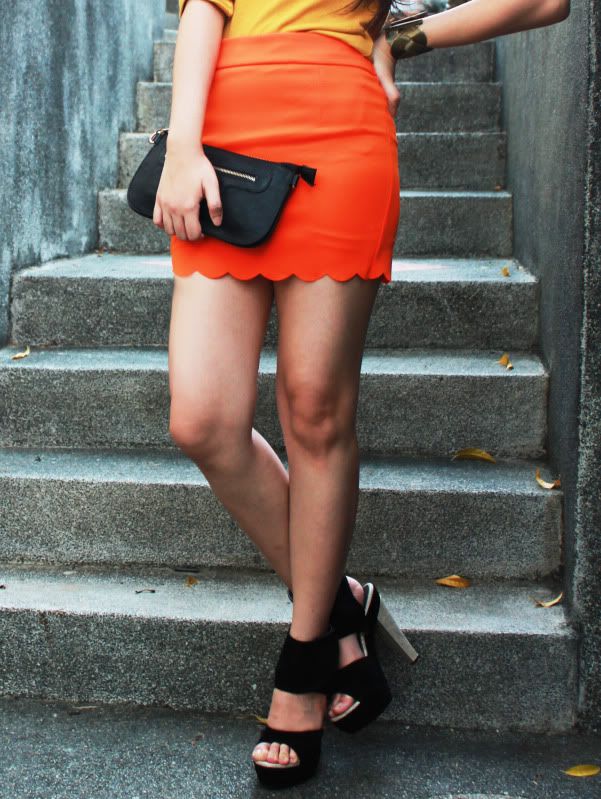 BOOM! Is that bright enough for you? :) I'm sorry for stealing the sun's hues. The atmosphere has been so gloomy lately that I wanted to wear something bright and cheery. Of course, orange was on top of my list :) Top it off with yellow? Why Not?! I know they say too much of something is bad...but in this case, I don't really care! Haha!
On another note, I'm super in love with my Rosanna platforms from
SO! F.A.B.
! If I'm not mistaken, this pair was part of the limited edition of shoes designed by SO! F.A.B.'s 2011 brand ambassadors. This one, designed by
Rosanna Aranaz
:) Gotta say, these heels are making it's way into my favorites. They make me feel like I have mile-high legs and they have a really sexy vibe going on!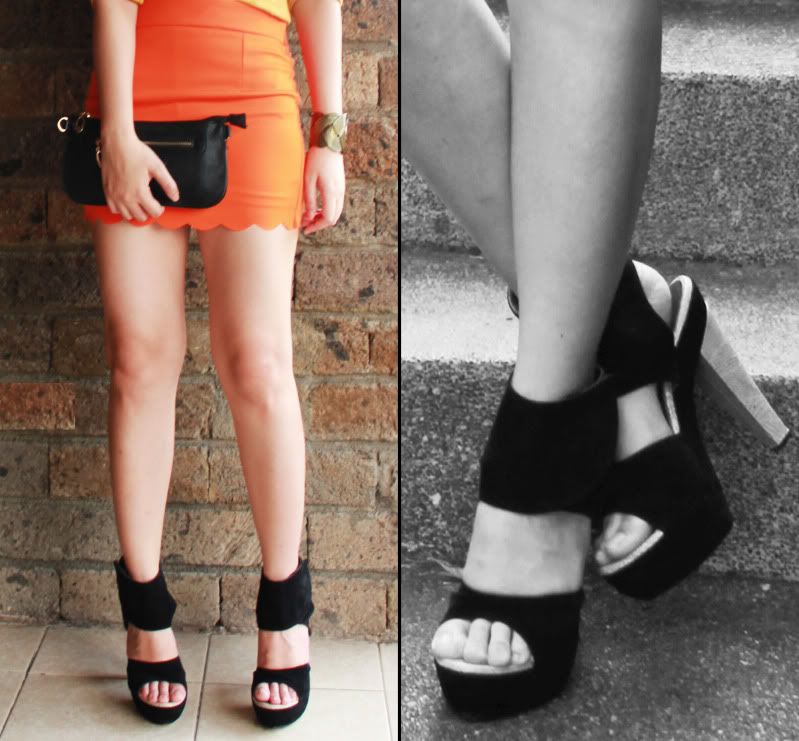 Photo credits to my mom :)
On a related note, I, along with other bloggers, have been invited to be part of an exciting project with SO! F.A.B. for this 2012! You guys are gonna love it! Hope you're as thrilled as I am!
I'll leave it here for now! You can checkout my sunny look on lookbook