So Christmas is just around the corner!!! I remember how when I was a little kid, seeing the advent wreath told me that the holidays were finally here. Aside from the gifts, the feasts, the SHOPPING...of course one of the things I do look forward to during the holidays is dressing up for the occasion! It's the best time to wear those perfect dresses you've been saving for so long! :)
With that, I wanted to wear a bright and bold color that stood out like a northern star (I'm so witty...NOT). True enough, this magenta top was the first thing that caught my eye when I opened my closet. I felt I wanted to try out a monochromatic look, so I paired it with my purple pleated shorts. For balance and for a classic touch, I added my tweed jacket! And there you go! My I-can't-wait-for-Christmas look! In the meantime, I have my own advent of sorrowfully taking exams and skipping sleep before vacation time haha!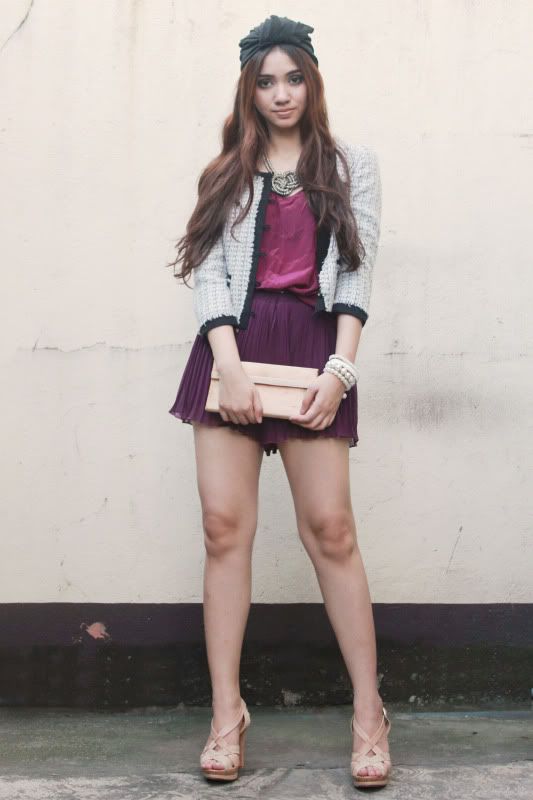 Vintage magenta top; Lulu's pleated shorts; Thrifted tweed jacket; Heels from Bulgaria; Turban from Germany, Girl Shoppe necklace; Bracelets from Landmark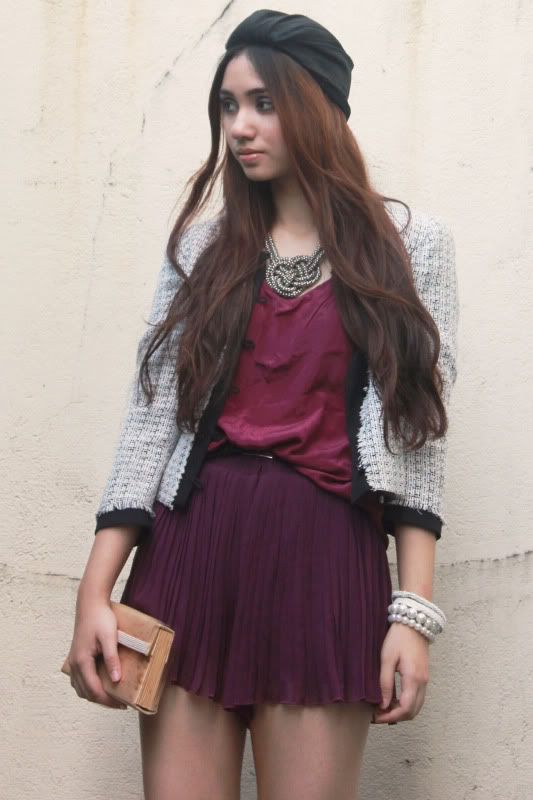 Here's to the holidays ahead of us!
You can checkout my look on Lookbook.nu