Kept things light and comfy for a short dinner with high school friends :) It's been a while since I last saw them. Too bad not all of them could make it, but I had fun nonetheless!
About today's look...
Truth be told, I hardly ever go for purple because I don't really find it flattering on me. So why the lavender blouse then? Well it all started for our octet exam. I was assigned the color indigo because we agreed on wearing the colors of the rainbow (HAHA); and I had such a hard time looking for an indigo blouse! It just so happened that my mother's favorite color is lavender. So I raided her closet (again) and found a number of purple vintage pieces. Well none of them were in an indigo shade...so I just kept my "finds" on standby. Especially this blouse right here. Oddly, despite its color, I fell in love with it :)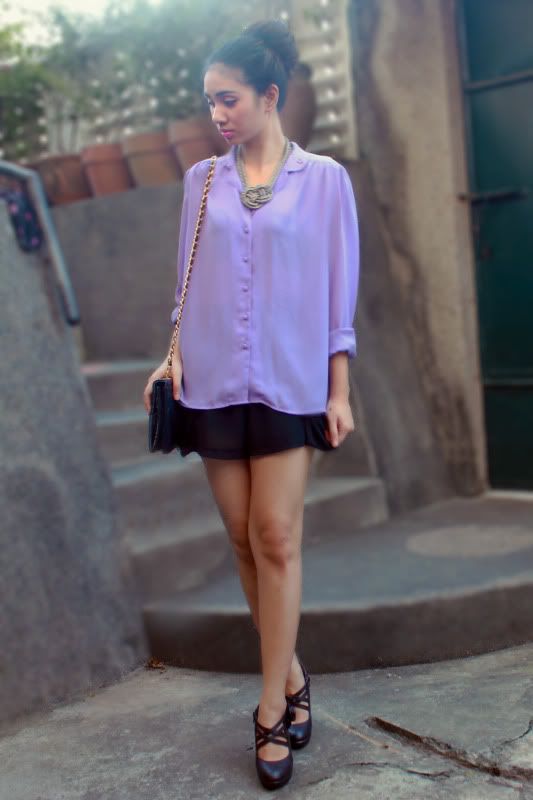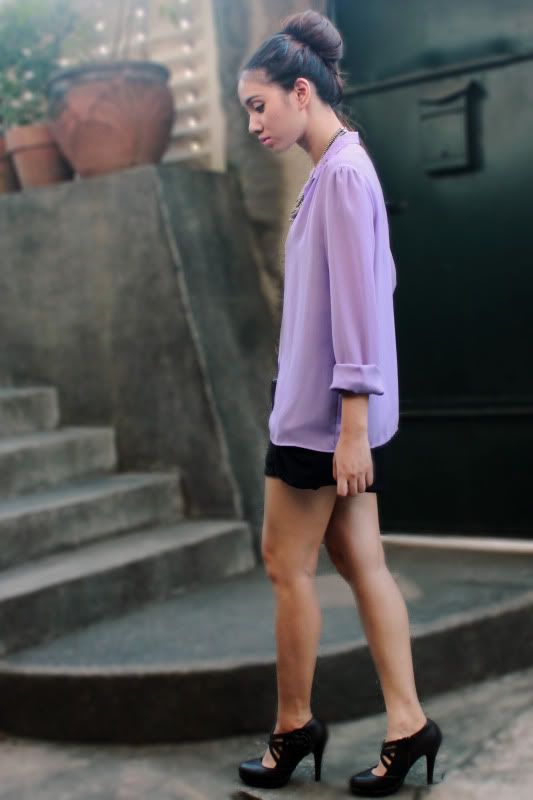 Vintage lavender blouse; Harem shorts from Pink Manila; Mary janes from Bulgaria; Accessories from Girl Shoppe
Sadly, I don't have photos from dinner. I was too lazy to bring my DSLR. No one else brought a camera either haha. Too bad.
I'll leave it here for now fellas! Watch out for my next post by the way! I'll be having a giveaway from Romwe.com :)
In the meantime, you can checkout my new look on lookbook.nu