Hello everyone!
Here's an outfit post from last Sunday. There was quite a heavy downpour and the wind was getting a bit strong...so I thought it would be a great time to wear my pink poncho!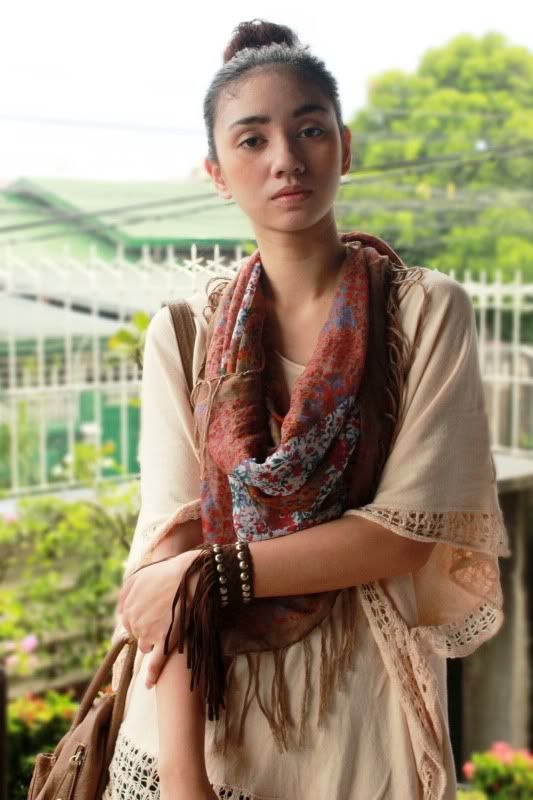 I got this poncho from H&M when we were in Vienna. We were right on time, coz all of the H&M branches were on sale in Europe! This poncho was a steal at 5 Euros and it was the only one left in my size and in the color I wanted. I didn't get to wear it in Europe though because it wasn't enough to withstand the cold.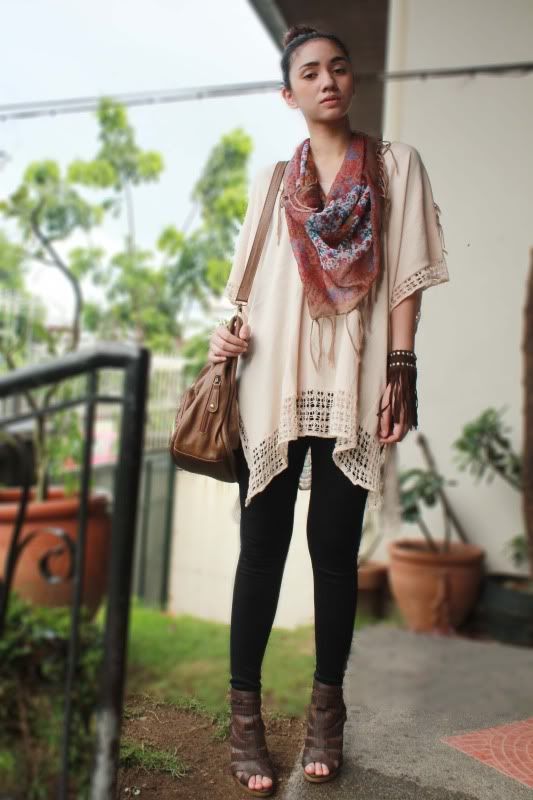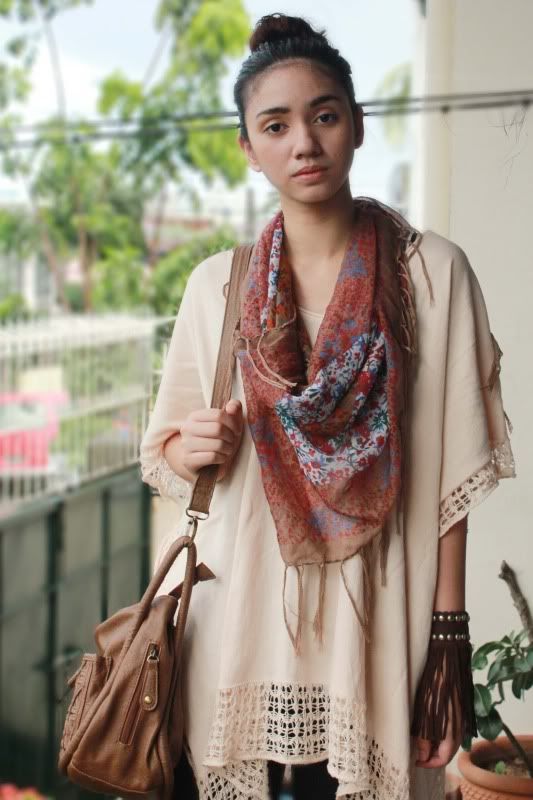 Poncho from H&M; Scarf with Tassels from Deichmann, Cuff with Tassels from People are People, Skinny jeans from Jag; Heels from Figliarina
I paired this poncho with a lot of tassels as you can see. As you may know, I'm really into bohemian looks. I love the vagabond-hippie-boho-chic feel of tassels. I thought it was perfect for the poncho. I would have worn my cutoff shorts, but I was on my way to hear Mass. That would be quite inappropriate, yes? Haha. Besides, I haven't donned a look with jeans for a long time on my blog. I liked how it turned out :)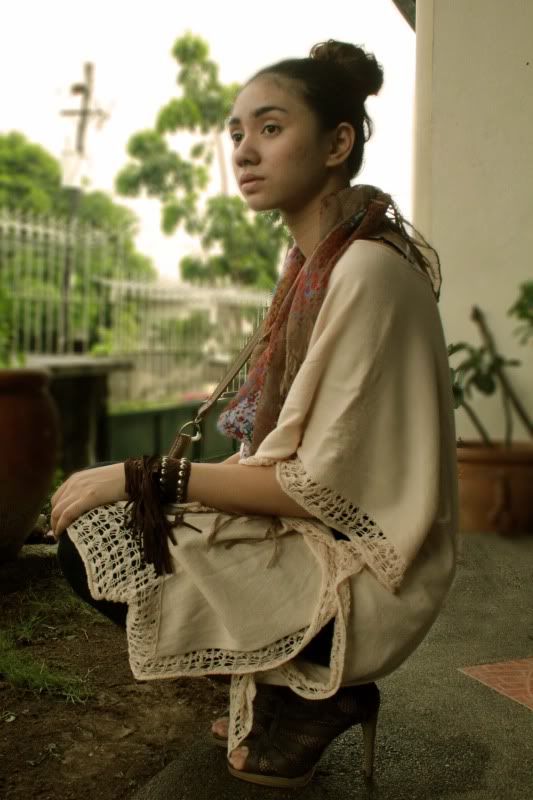 Love the shades of a setting sun :)
Toodles! I have to go now. I actually have to study for an exam tomorrow! But my head is totally on sem break mode! hahaha. Just a few more days to go! After that, I think I shall give my blog a makeover :P
See ya guys! Thanks for dropping by
You can hype this look on Lookbook!