Hi guys! I'm really excited about this post because it's the first time that I'll be blogging about my new Edith shoes. These boots are actually (and obviously) inspired by Jeffrey Campbell's famous Lita's. It's no wonder why fashionistas all over the world fell in love with these shoes instantaneously. With its mix of rugged and chic, the shoes are wearable with almost any look and immediately add that extra spice.
I found these Lita-inspired Edith shoes on
five by five
! I loved 'em. Especially the one that came in tawny brown. Then as if almost tempting me, I found a pair in my size among their on-hand sales! Soooo it was a big YES! And I was more than excited to receive my new shoes in less than a week!!!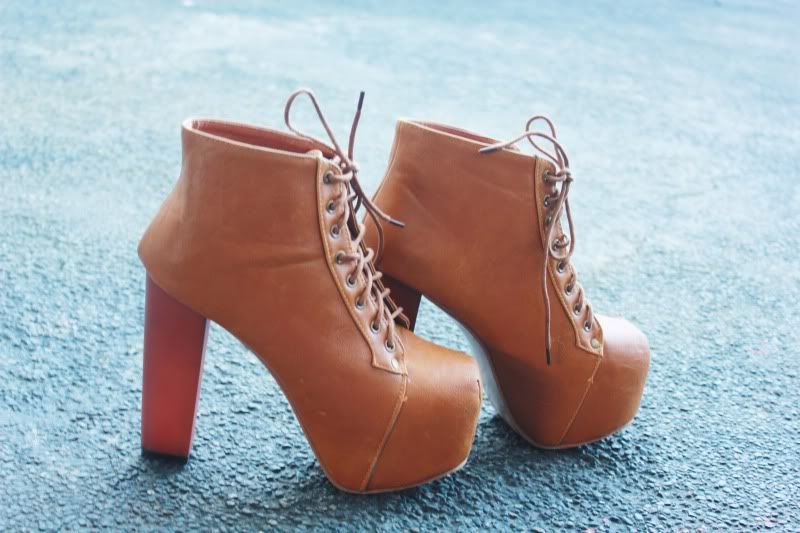 I'm no shoe expert, but I see nothing wrong with this pair :P
So on with the look :) Took these photos at my grandma's house with my tripod.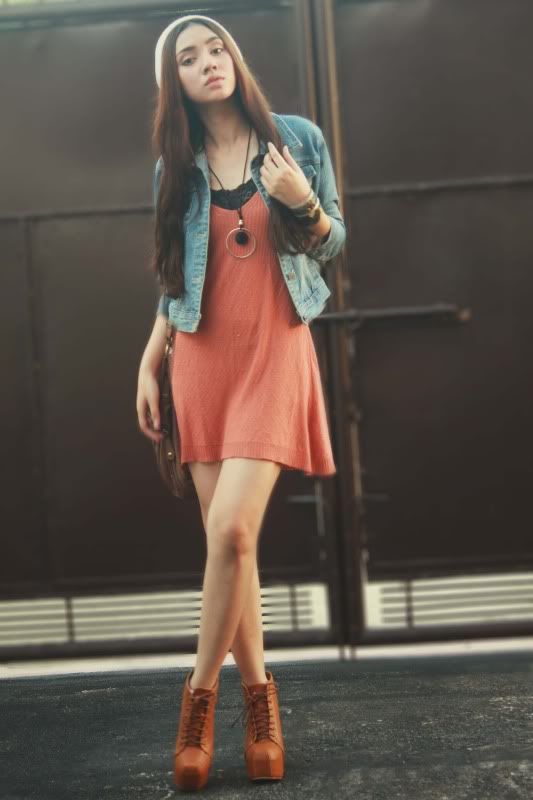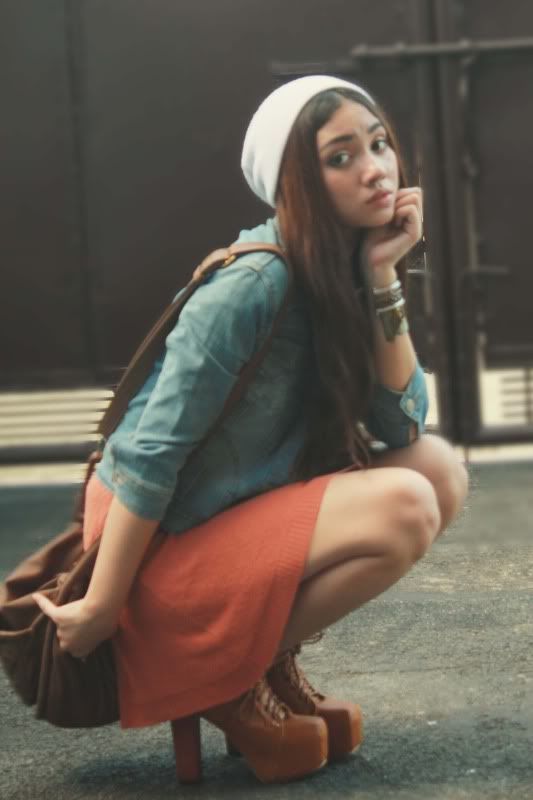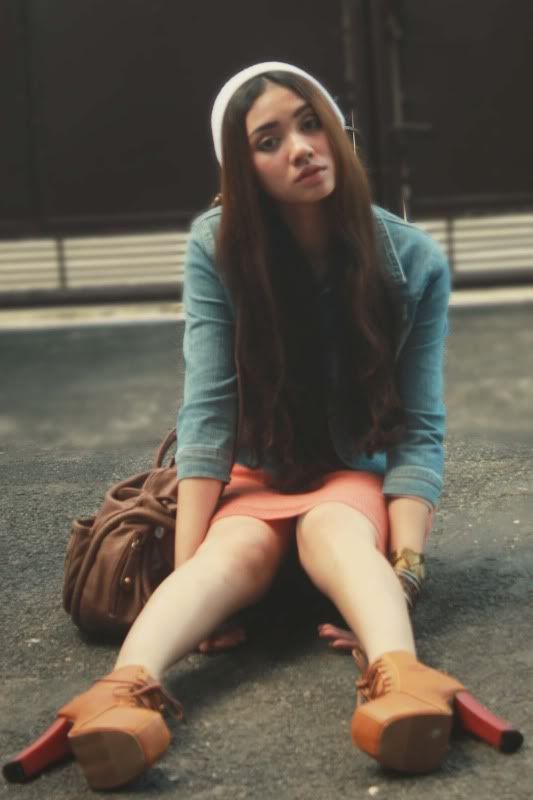 One of my concerns with the shoe was the color. I was worried I wouldn't have an easy time pairing my shoes with my clothes. But I think it's pretty much versatile now that I actually got to wear it. For its first look, I paired it with this girly, knitted and rust colored dress for a bit of balance. Then I added my denim jacket and white beanie :)
In addition, I would like to say that these are probably one of the comfiest heels I own. You'd think it would be hard to walk in them since the heels are so high; but the high platform compensates. It feels like I'm walking on 2-inch heels or something.
You can hype my new look on Lookbook.nu :)