Last Saturday, I tried a mix of feminine and preppy. I wanted to wear my high-waist denim shorts that day but the feel of it was a bit rugged. So I wanted to mix it up with something light. The first thing I had in mind was to go light pink. But as I scanned my closet, I couldn't find a light pink top to pair with my shorts. Instead, I found this vintage powder blue sweater that was originally my mom's.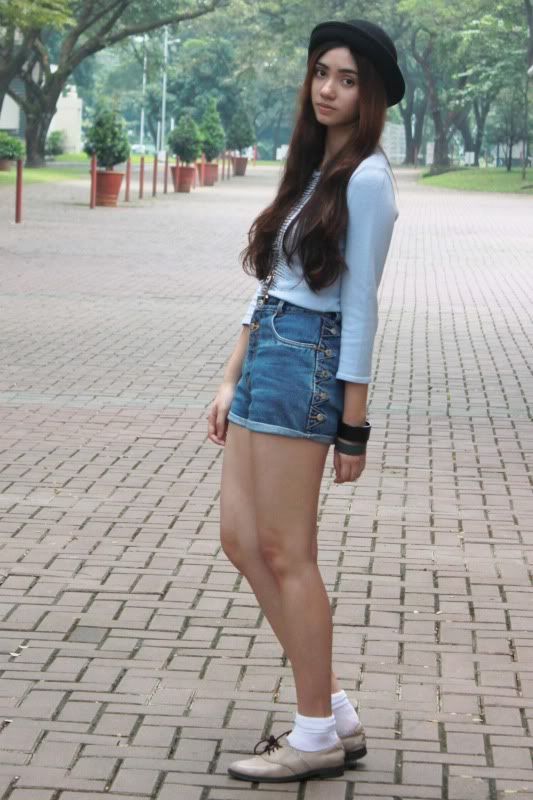 Vintage sweater; thrifted high-waist shorts; custom-made brogues; gift bowler hat
I fell in love with this sweater. You'll notice it has a sheer detail in the middle! We all know how in that is right now. Plus it's so dainty and I love the color! It made me realize how feminine blue can be :P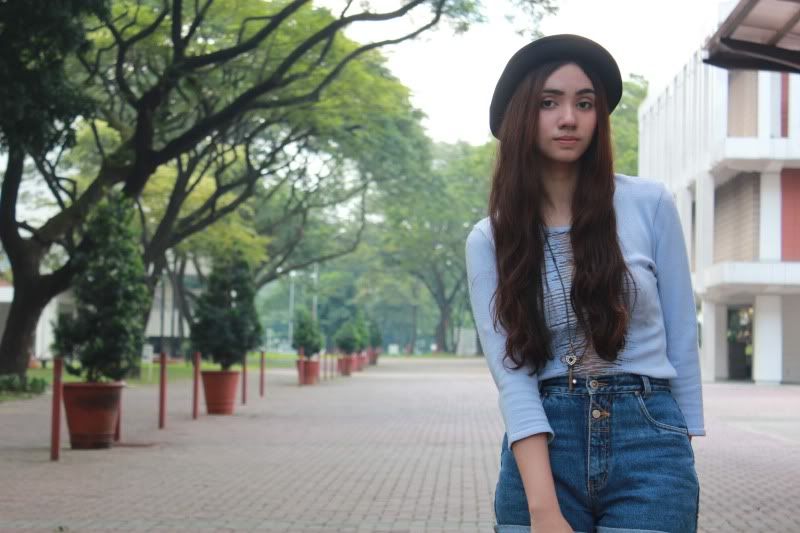 There! You can see the sheer detail better. Sorry! My hair (as usual) is all over the place.
Photo credits to Rey Sanchez
On another note, today's our evaluations for being part of the tour cast :-s We worked real hard so wish us luck! :) I wonder what I'll wear for later... They say pink inspires a good atmosphere :))
I'll leave it here for now guys! You can hype this look on Lookbook.nu!